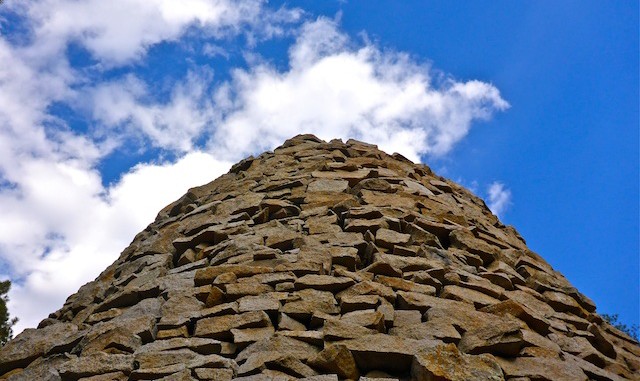 Headed over here after doing Trail #297 / Bald Mountain, so my wife could have a little hike as well.

The drive from Walker Rd. up Big Bug Mesa Rd. to the intersection of Charcoal Kiln Rd. is .6 miles. Along the way, on the right, you will see a sign about the "Charcoal Kiln" (I did not get the exact wording.) That is not the trailhead. Keep going to the Charcoal Kiln Rd. intersection. Park there, at the small pull out, as there is no parking at the trailhead itself. Wander down the Charcoal Kiln Rd. for .25 miles to the trailhead proper. From there, it is less than 150 yards to the kiln, which you can see from the road.
The old wooden forest service sign, has been replaced by an info stand. The kiln is impressively large. It is easy to see how they could have stoked some serious coals in there. There are large vents up top, but several smaller ones near the floor. It is cooler inside than outside, which shows the advantage of building a house with stone (which keeps you warmer in winter as well).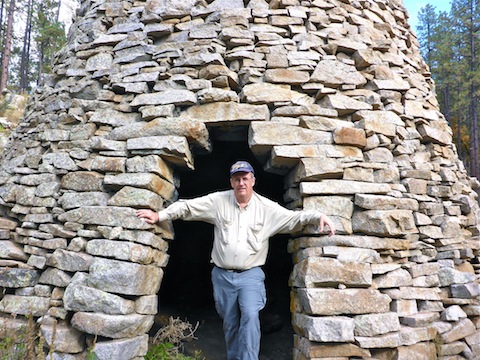 It's a neat little side trip, if you are in the area, but after a few minutes, you've seen it all.

I had planned to head on over the hill to Five Corners, do some road scouting, but got started 90 minutes late earlier in the morning, so headed home instead. I-17 — by I-17 standards

 — was relatively low on traffic. Maybe because it was mid-week and not yet 5 p.m.?
GPS File: Charcoal_Kiln_Trail_303
Distance: 0.94 mi.
AEG: 110 ft.
Time: 36m
---
Hike Video