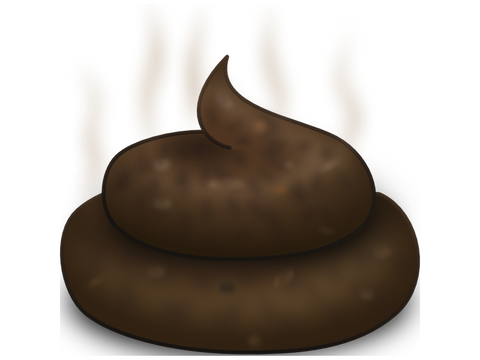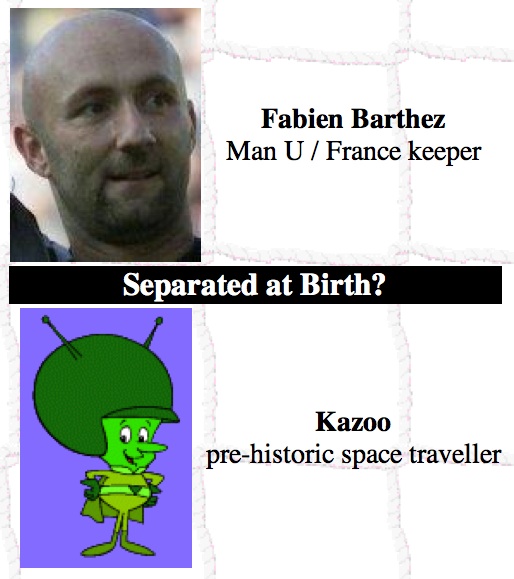 An animal in bed: That's wot the missus said. Beckham of course. When it isn't screaching inane lyrics to third rate disco beats, the Mouth of Posh is putting hubby David in it. In deep shit that is, not in her mouth, though that might be a relief considering her latest faux pas, following last season's revelation that hubby David wears lady's knickers. Because at least her mouth is female. According to Ms. Beckham the man of Beckham Manor walks around the kitchen saying "I'm a gay icon, they love me". Now we know why hubby David is such an animal in bed: He is fantasizing that Posh is Robbie Fowler.
Slam of the Week: "Romanian Footballer Of The Year Phil Neville", Football365.com referring to the Euro 2000 performance of England's ace defender.
Weekly Blotter
Moscow (Russia): Four players were sent off in the Moscow derby as CSKA beat Spartak 2:1. Hundreds of supporters clashed after the match. 5 arrests, 1 casualty. Apparently there was more violence on the pitch than off.
Voronezh (Russia): 1,500 Spartak Moscow fans were internally deported by local constabulary after 200 of their number smashed a cafe, broke store windows and damaged cars and otherwise carried on as if they were storming the Winter Palace. Spartak also lost this match, 0:1 to Fakel. 200 arrests, 4 casualties.
Solna (Sweden): An oh yeah? yeah! slappy-slap broke out between supporters of AIK Solna and visiting IFK Goteborg. 12 arrests, 2 casualties. *yawn*
Vilnius (Lithuania): Umm, some Polish and Lithuanian hooligans … uhh … clashed. I suppose. Why am I wasting my time on this? 1 arrest, 3 casualties.
Zurich (Switzerland): Galatasaray, in Switzerland for a Champions League qualifier against FC Saint-Gallen, had to abandon their hotel due to a bomb threat. A letter said a bomb was planted in the hotel to protest the plight of political prisoners in Turkey. The threat turned out to be a false alarm.
Cologne (Germany): German hooligans attacked Dutch supporters after Borussia Monchengladbach's 100th club anniversary friendly with Twente Enschede. Apparently they were pissed off that their side had lost their previous friendly 0:1 to 2nd division Duisburg. UEFA subsequently invited the German hooligans to invade Austria and Poland, then declared it had achieved peace in Europe.
Mechelen (Belgium): The pre-season friendly between KV Mechelen and Dutch side Vitesse Arnhem was called off due to heavy rain. Vitesse supporters, apparently irked at having wasted a lifetime travelling the 2.3 meters between the cities, decided to vent their frustration in the traditional manner. 14 arrests.
Liege (Belgium): Meanwhile, elsewhere in a Belgium mysteriously missing any Britons, more Dutch hooligans got stuck in with their Belgian counterparts. "I've never seen violence like that from the Dutch," said Liege police commissioner Francois Lovenfosse. Perhaps if Dutch had fought like this in World War II, they would not have needed any British troops to liberate their country. 16 arrests, 23 casualties.
Liverpool (England): Everton's Thomas Gravesen was sent-off for a wild tackle on Blackburn Rovers' Gary Flitcroft, which led to 12-player melee. "It was a pre-season game, there was passion on both sides and I think that is what the public want," said Rovers' coach Graeme Souness. UEFA is investigating the hooliganism, threatening to boot England from Europe and behead the Queen.
Quote of the Week: "It's hard to be passionate twice a week." (George Graham, Tottenham manager)
Hooligans of the Week: KC Wizards for their 'performance' against LA Galaxy. Referee Tim Weyland was very lenient, giving Wizards no calls where there were fouls, fouls where there ought to have been cautions, and cautions where there ought to have been send-offs. Galaxy were not wilting lillies, either, but Wizards were the far more nasty side. Wizards were lucky to draw only five yellows and one straight red. Yeah, yeah, I know it's all 'in the opinion of the referee', but having just hours earlier returned from my own referee recertification class, I can't help but feel that Weyland ought to watch the same tape we were shown: A FIFA video from World Cup '94, wherein every single foul shown should have resulted in a red card. And many of those were not nearly as bad as what Wizards inflicted on Galaxy. I mean, c'mon, a flying crossbody block, from behind, draws only a caution!? And I wanted KC to win, and do well, and not have players sent off, and I still think Weyland should have spanked them.
Taking the bullshit by the horns: Luis 'el Mierdador' Hernandez, proved himself worthy of his last minute selection to the MLS all-star match by repeating the heroic regular season performance that earned him the coveted "Commisioner's Pick". In a match that featured 13(!) goals, el Mierdador accounted for … none of them. By the way, where was el Mierdador this week while his teammates were barely managing a draw against 10-man Kansas City?
Malapropism of the Week: "We'll try again to defy the law of gravity. Our job is to plant salad in the Sahara." Leverkusen coach Christoph Daum, explaining his strategy for finally ousting Bayern from atop the Bundesliga.
7th Sign of the impending Apocalypse: "I could imagine myself staying in the United States for another year. There are other clubs than MetroStars, and I have very good contacts in the Major League." (Oldfart Matthäus)
Another aging German: Stefan Effenberg plans on moving to the United States after he ends his career, presumably because the baseball geek sports urinalists pay so little attention to soccer that he will be able to hide in plain site from the media glare, rather than because having observed the machinations of Oldfart he actually believes MLS is so willing to bend over for aging Germans that he will be able to play for Major Laughing Stock after he retires.
Transfer List: Lazio have spent $165 million on players — Carini, Lopez, Peruzzi, Zenden, and the player who was the world's most expensive for a week until Figo fucked Barca, Hernan Crespo — this summer. That's roughly 947 million billion trillion lira … or enough lira that if you lined them up end-to-end they would stretch from della Via Appia to Alpha Centauri and back. Or simply to stretch around Mark Bosnich's waistline. Once. Major Laughing Stock's moneymen, like Phillip Anschutz (20th richest man in the world) and John 'the Puppetmaster' Kluge (28th), could probably find that sort of change in the cushions of their couch. What players have Lazionot signed?
Some U-12 kid from Colorado
George Weah
Paul Gascoigne
Jan-Aage Fjortoft
Stefan Effenberg
Walter Zenga
Khodadad Azizzi
Carlos Hermosillo
Luis 'el Mierdador' Hernandez
Oldfart Matthäus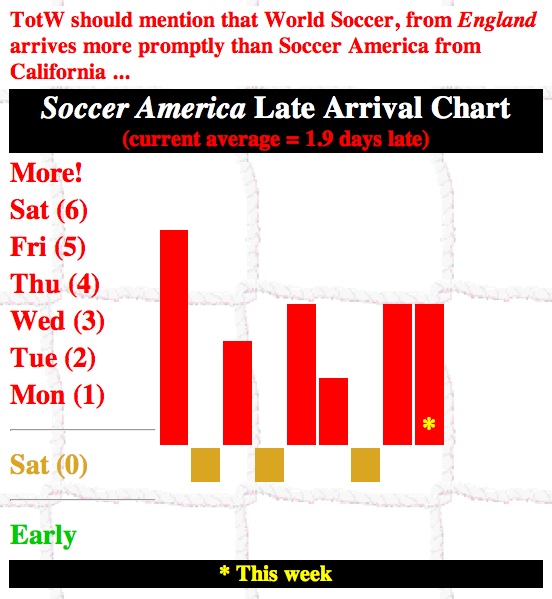 Last week's Traitor of the Week, Luis Figo, has been doing his absolute damn best ever since the Euro 2000 semifinal to prove himself a world-class, graceless jerk. This week Figo blamed the fans of his former club, Barcelona, for driving him away from Catalonia. (Yeah, like 56 million in Real Madrid dollars had nothing to do with it.) Said Figo, "Those who call me traitor should think that they are the ones who betrayed me." Barcelona responded by offering to remove Figo's name from supporters' replica shirts for free.
Luis Figo
Turd of the Week