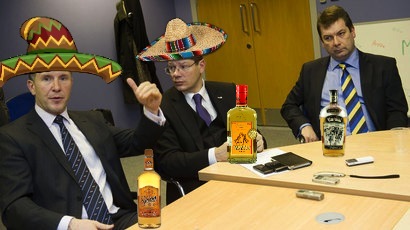 On May 15, 2016, Scottish Football Association (SFA) CEO Stewart Regan had a bottle of tequila confiscated while passing through London Heathrow (LHR) airport security. Apparently, like Rangers' EBT/DOS recipients, the tequila was "imperfectly registered". When Regan whinged on Twitter, great merriment ensued.
It took me two days to realize there was a perfect song to set Tequila Gate to: "Tequila", by The Champs (perhaps better known as Pee-Wee Herman's theme song).
Then it took me  few more hours to search for some appropriate images and hack them together using my mad Paint and Preview skillz.
Enjoy!