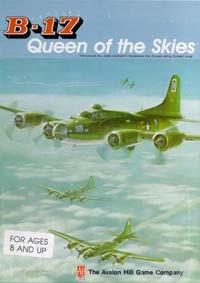 "B-17: Queen of the Skies" (B17QotS) is an out-of-print Avalon Hill board game that simulates the World War II Allied strategic bombing campaign over Germany, in the form of a solitary B-17F "Flying Fortress". If you have seen "Memphis Belle" or "Twelve O'Clock High", you get the idea. Includes the Avro Lancaster, B-24 "Flying Boxcar", other variants, and the Emulator Project, wherein I am converted the board game to a PC application.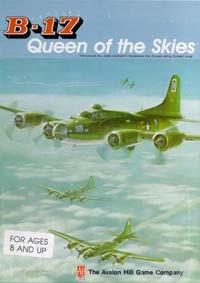 At one time, I was thinking about doing a browser-enabled version of it using PHP. I didn't proceed to coding, but did a lot of data design work on it. The design is language agnostic. Feel free to use it.
The B-24 "Flying Boxcar" variant includes rules, charts, playing aids, etc. for playing B-17QotS with the B-24 D, B-24 E, B-24 G/H/J and B-24 L/M.
The emulator is playable on a PC, or under other another OS using a Windows emulator — such as WINE — to run it. The download is 14.4 megs.
The emulator documentation is available online.
The emulator source code is available for hacking or porting under the Gnu General Public License (GPL). The download is 40.2 megs.