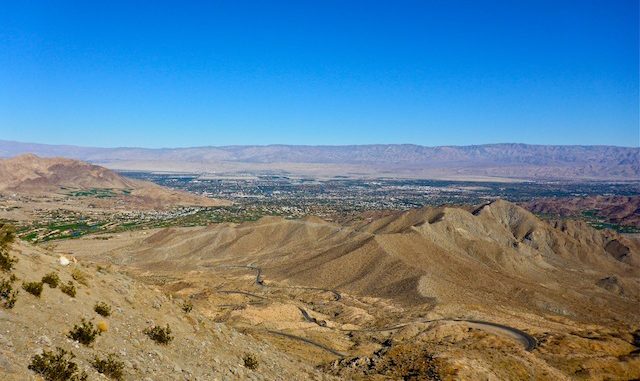 When my wife & I drive to California, we like to take the scenic routes as much as possible: CA-98 along the Mexican border, if we are headed to San Diego; CA-78 through the Algodones Dunes and Julian, if we are headed to North County; and, now, CA-74 on our way to Mission Viejo. It's actually a bit shorter than the I-10 via Riverside, but about 45 minutes Google-estimated more time. It's definitely more scenic and much less traffic.
We took CA-74 up the switchbacks from Palm Desert. Great view of the Coachella Valley from the overlook.
Lunch was at the Paradise Valley Cafe at the intersection of CA-74 and CA-371. Great food accompanied by a live entertainment (a guitarist). Lots of famous people have eaten there.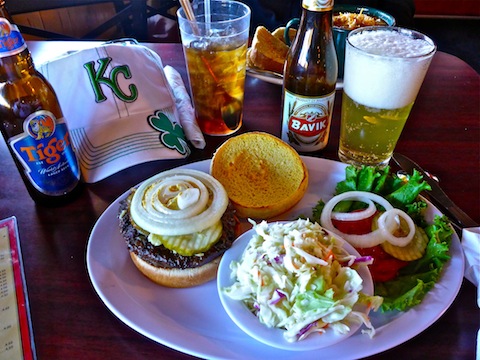 We took CA-371 to Aguanga, at the base of Palomar Mountain, where I mailed my Xmas letters. (Which ought to confuse some people.)

After negotiating the zoo on the I-15 in Temecula, we got back on CA-74 in Lake Elsinore, taking that through the Santa Ana Mountains to Mission Viejo. On the way, we passed by the base of the famous El Cariso Hotshots, who were unfortunately disbanded in 2013.
It definitely beat the scenic delights of Anaheim!