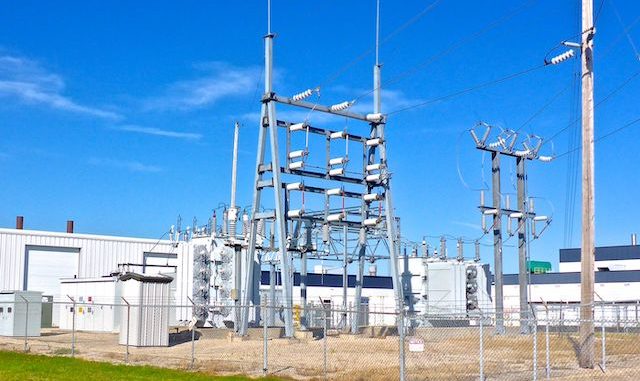 Day hiking the Ice Age Trail during yearly August visits back home to Wisconsin, I figure it will take me about 5-6 more years to complete all the unpaved segments in the eastern part of state. (Half of the Ice Age Trail's ~1,100 miles is still on roadsides.)
Since I am no longer doing Endurance Karting races — long story — I try to get my karting in during race weekends at Road America. I still love karting, so that means I have to, absolutely have to, return to Wisconsin more often! 😁
So, if all I did was hike the Ice Age Trail, I would burn through the segments in only three years. What to do then?
Hike some other Wisconsin trail on our second visit of the year.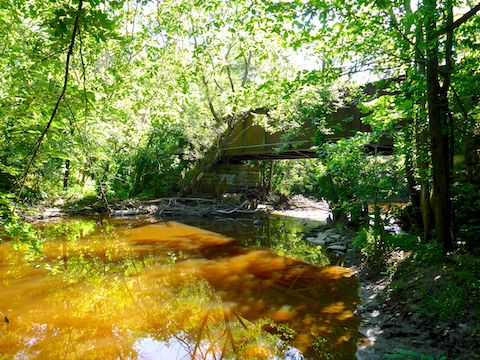 The trail I chose is the Wild Goose State Trail.
The Wild Goose State Trail is a 38.4 mile long rail trail that runs from Fond du Lac southwest past the world famous birding spot at Horicon Marsh, to the tiny hamlet of Clyman Junction, just south of Juneau, in Dodge County. As a rail trail, it's meant more for joggers, dog walkers and bikers. However, a hiker can enjoy the flowers & farmland. (Or, in Horicon Marsh, the many species of birds.) 🦆
There is a separate, but adjacent, horse trail between Pautsch Rd. (MP 19.5) and Clyman Junction (MP 38.4). Otherwise, horses are not allowed on the main Wild Goose State Trail. That's definitely different than hiking in Arizona!
Being a rail trail, the Wild Goose State Trail is nearly flat, though it very gradually climbs from Fond du Lac ("end of lake") south to Clyman Junction. The surface is compacted limestone.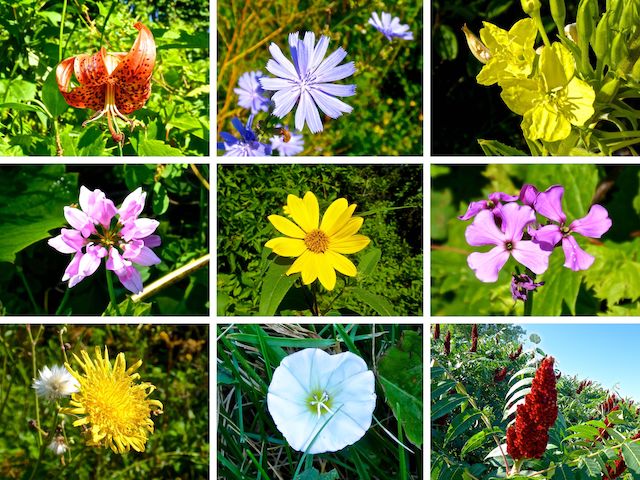 At the Kwik Trip truck stop (MP 0.2) on Hickory Rd. in Fond du Lac, I kissed and hugged my wife goodbye, hoping the truckers did not think any shenanigans were going on. 😇
Because the Wild Goose State Trail is relatively short, before heading south, I walked a few hundred yards north to Pioneer Rd. (MP 0.0) so I could say "I did it all".
It was immediately obvious Wild Goose State Trail would have quite a bit of #flowerporn, though perhaps not as much as the Mitchell Park Horticultural Conservatory — aka The Domes — we visited in Milwaukee the day before. (Besides Road America and hiking, we try to do at least one touristy thing per visit.)
The first 1.2 miles of the Wild Goose State Trail pass through the warehouse / light industrial zone that used to be serviced by the Chicago and Northwestern Railroad on whose former right-of-way I was hiking. As on most of the trail to Oakfield, there was plenty of shade, so you can enjoy trees, flowers and birds rather than hulking buildings.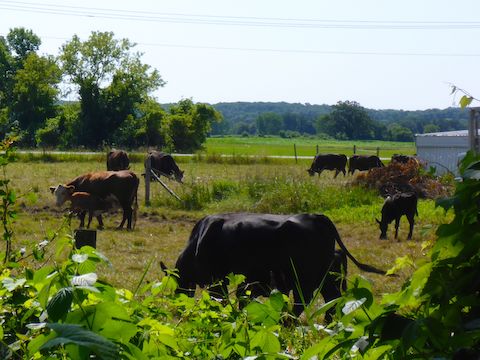 Right next to the Kwik Trip, there is a pedestrian bridge over I-41. At MP 0.5 there is a formal trailhead on Rolling Meadows Dr. After crossing under US-151 (MP 1.5), the Wild Goose State Trail enters the countryside it enjoys the next thirty-seven miles. (With the exception of the occasional small town.) 👨‍🌾
I am unsure exactly where the Oakfield Railroad Prairie State Natural Area lies: According to Google maps, it is immediately south of US-151. According to my GPS, it is a further three miles south. According to info I found on line, both. In any case, though there is spot shade along the prairie, or the many farms, there are also some open & sunny areas as well.
Most the of the farms along the Wild Goose State Trail are crop farms — mainly corn & soybeans — but a dairy farm (MP 2.5) butts right up against the trail a half mile south of the East Branch Fond du Lac River. Often the trail splits farms. In those cases, where a farmer has to cross the trail to get from one field to another, there are black-on-yellow caution diamond signs picturing a farmer on his tractor. 🚜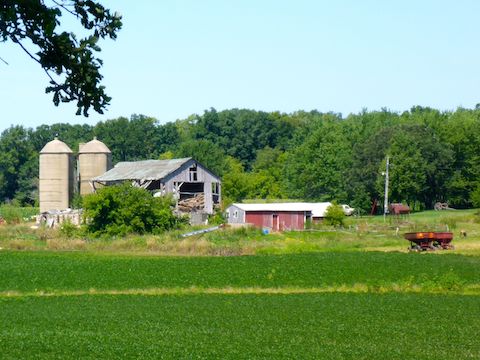 Both the East Branch Fond du Lac River (MP 2.0) and Campground Creek (MP 5.7), just north of Oakfield, are particularly lush. Desite mosquitos being the Wisconsin state bird, I remained unmolested crossing both bodies of water. 🦟
Oakfield is a typical small Wisconsin town: Clean, safe & friendly. Well, almost.
Walking into town, I was greeted by a friendly gentleman who appeared to be mowing the municipal grass. I'm happy, he's happy, the world is a beautiful place.
Just a minute later, crossing County Highway D, a big guy left the grain elevator to ask me what I was doing. (I was filming as I walked.) The implication being that I was some sort of ISIS terrorist hell bent on suicide bombing America's sole remaining source of food, causing mass starvation. Seriously. It's not illegal to film in a public place. I blew him off, replying that I was filming "Because I want to." I understand he meant well, but dude … perspective. 🙄
After meeting my wife on the south side of Oakfield, we drove back 'downtown' for lunch & beers at Anita's Log Cabin. Recommended if you are in Fond du Lac County!
Directions: The Wild Goose State Trail is 38.4 miles long, with multiple official trailheads, and roadside parking often legal. So, how you get to any access point varies. However, to get to mile 0.0 from Milwaukee or Green Bay, follow these directions: From I-41, take exit 97 onto Hickory St. Pull into the Kwik Trip truck stop that's RIGHT THERE, on the north side of the freeway. In the back lot is an official trail sign access point. MP 0.0 is actually 250 yds. north, on Pioneer Rd. The trail itself heads south.
GPS File: Wild_Goose_State_Trail_Fond_du_Lac_to_Oakfield
Distance: 7.42 mi.
AEG: 142 ft.
Time: 2h 28m
---
Hiking Video