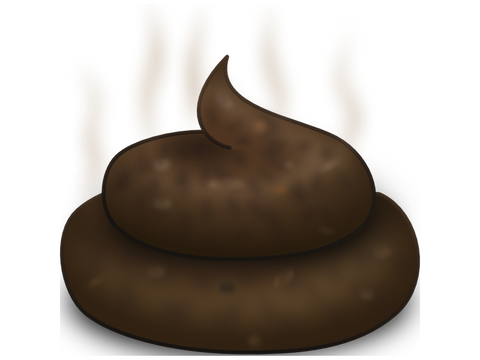 Who says Americans don't know geography? "World Cup champion France routs Belgium in Euro 2000" was the Sporting News headline after France beat Denmark 3:0 in the opening round of group play.
Slam of the Week: "Italy know how to defend a 2-0 lead unlike some we could mention." (When Saturday Comes, on Italy's victory over Belgium and England's collapse versus Portugal)
David Beckham Photo List

Beckham inspects his belly lint.
Beckham proves that he really can count to one.
This little piggy went wee, wee, wee all the way home!
The number of army officers Princess Di didn't play "Hide the Howitzer" with.
The number of major international victories England have had since the Battle of Britain.
Weekly Blotter
Euro 2000 (Ostend, Belgium): Belgian police broke up a few minor fights between Britons, French and Turks. 1 damaged car, 4 arrests.
Euro 2000 (Brussels, Belgium): The AP reported that "Over the weekend, after Belgium's opening win again Sweden, police detained 58 fans in Brussels. They were dispersed by smoke bombs and tear gas." Thus making it unclear if those fans who did not flee from the teargas were arrested, or if — in fine NYPD fashion — the arrested fans were cuffed, then gassed. The Belgian baton charges are a manifestation of the scarey "zero tolerance policy" in place at Euro 2000, and frankly in way too many other countries and cities, under too many other vague circumstances. All zero tolerance does is give the cops a legal bye to act like the Fantastic Four's Thing and get them some "clobberin' time". Or, as one Belgian politician put it, the police had "used a bazooka to chase flies". Richard Daley would be proud. 58 arrests.
Euro 2000 (Brussels, Belgium): Apparently the police assault did not have the desire deletrius effect on the enthusiasm of local toughs, as some 40 of them had a chair and bottle bash. 2 arrests.
Euro 2000 (Belgian-German Border): Border cops turned back 53 "known hooligans", none of whom were armed with batons, teargas or Darth Vader helmets.
Euro 2000 (Amsterdam, Holland): Dutch fans celebrated their 1:0 victory over the Czech Republic by breaking windows and throwing illegal fireworks. Why, they even refused to leave the area and provoked police! The horror! The horror! *sob* Okay, destroying property is bad, and those who did so should be arrested, but I'm sorry, why do cops get to provoke citizens without punishment but God help your ass if you even look cross-eyed at a cop? Besides, if firecrackers are so horrible there would be another billion Chinese in prison camps making cheap sneakers. 18 arrests.
Euro 2000 (Arnhem, Holland): Remember the old saying, "You can take the boy out of the country, but you can't take the country out of the boy"? Guess who this item is about. Yes, Turkey. It's supporters hurled plastic bottles, lighters, a seat ripped from the stands and anything else they could lay their hands on, onto the Gelredome pitch after Scottish referee Hugh Dallas awarded Italy a penalty. Question his mother's mating habits perhaps, but putting the man in danger despite Italian striker Pippo Inzaghi's apparent dive is way overboard. (Dallas received stitches after being struck by a coin hurled by a Celtic supporter during an Old Firm match last year.) Italy went on to defeat Turkey 2:1. UEFA came down hard, fining the Turkish FA a whopping $6,000. Of course, in Turkey, that's serious money: 3,679,800,000 lira …
Euro 2000 (Eindhoven, Holland): … Which was followed by a similar Turkish performance during the match with Sweden. Coming on the heals of nearly provoking a pre-match riot with Swedes enjoying a few peaceful beers outside the stadium, the Turks proceeded to rain the pitch with missiles in the 25th minute without even the benefit of dubious refereeing to blame their behavior on. The Allies could have used this sort of fire support when they parachuted in here 55 years ago during World War II. Perhaps then the bridge wouldn't have been too far. 7 arrests, 1 casualty.
Kelantan (Malaysia): Two players and two officials of the Kelantan FA were suspended for 12 months and fined $800 (probably a years wages in that part of the world) for attacking a referee. The Kelantan FA were also fined $6,500. (That's 24,635 Malaysia ringgits, meaning a scrap aluminum collector in Kuala Lumpur would be the wealthiest man in Istanbul if he were Turkish.)
---
Heroes of the Week: Richmond Kickers, Mid-Michigan Bucks and Chicago Sockers. (Yes, there is another team in Chicago besides MLS's Fire.) The 2nd division A-League Kickers hammered last year's Open Cup finalist losers, MLS's 1st division Colorado Rapids, by 3:0. But wait, it gets worse. Other Major Laughing Stock teams fell to 4th division PDL teams: NE Revolution 0:1 Mid-Michigan Bucks and KC Wizards 0:0 (6:7pk) Chicago Sockers! Special mention must also go amateur side Uruguay FC for their valiant effort against TB Mutiny: Uruguay played to a regulation time draw, only succumbing 0:1 on a 94th minute golden goal to MLS-leading scorer Mamadou Diallo. The MLS fiasco can lead to only one of two conclusions: 1) The MLS losers disrespected the Open Cup and their lower division opponents by not taking it seriously, thinking they could walk in, fart, and win. 2) The MLS losers didn't want to detract from their oh so important league campaigns and so simply tanked it.
Quote of the Week: "Many of the players are not even good enough to play in the second division, while others have no balls. There are no excuses … " Atletico Madrid president Jesus Gil. It is unclear if he was referring to his own side, or to Major Laughing Stock.
MLS
Turd of the Week