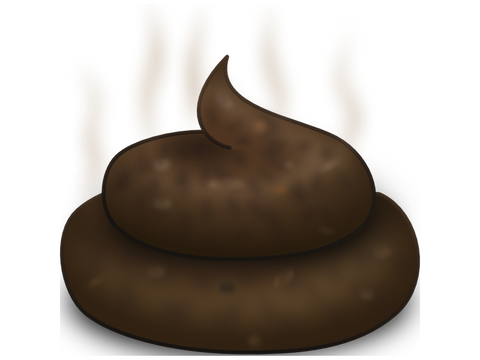 Bible Study: It is easier for a rich man to get into Heaven than for Eduardo Hurtado to pass through the eye of a needle.
Most extravagant waste of money since Del Piero last drew a paycheck: adidas' 8-page layout in the June issue of World Soccer. It was actually quite an amusing advert, as one of the panels featured a bevy of refs having a studs up hack at Leeds crybaby Harry Kewell. Coincidentally, another of the panel's featured the worlds highest paid footballer, One-Goal Alessandro.
Heroes of the Week: One would think from the way your average American — even the ones who like to pose as soccer savvy — equates rowdiness with hooliganism (for examples of which see below) that chanting, giving stick to opposing players and banging on drums was one of the Seven Deadly Sins. So, this week's award goes to the A-League's Connecticut Wolves for actually daring to encourage their fans provide aural support rather than playing the one billionth blaring, feedback-distorted rendition of "YMCA". Even more shocking to the casual fan must be the din generated by the drums Connecticut gives to its supporters. To make the situation even more unbearable for Reluctant Dad, who is trying to listen to a baseball game on the Walkman while escorting his curtain climbers to Wolves matches, Connecticut is offering prizes to the fans who write the best songs! Good God, have they no sense of decorum?
Weekly Blotter
Arsenal & Galatasaray (Denmark): Prior to the UEFA Cup final in Copenhagen, a re-enactment of Galipoli was underway, as English and Turkish hooligans had a go with chairs, bottles, knives and iron bars. Incredibly enough — despite the inevitability of further violence in the aftermath of last month's murder of two Leeds supporters in Istanbul — the hooligans managed to get stuck in for an hour before Copenhagen's Keystone Kops arrived with tear gas and dogs to break up the festivities. After the match, incidentally won by Gala on kicks from the spot, the Turks and English carried on at the Copenhagen Airport, throwing bottles in the main departure hall, and brawling in the transit area. England apologized for the violence, while UEFA general secretary Gerhard "Nero" Aigner fiddled over the flames, blaming reporters. Turkey? Not a word. 63 arrests, 42 casualties.
Arsenal (England): Hundreds of hooligans rampaged through Finsbury Park section of London, near Arsenal's Highbury Park stadium, attacking Turkish businesses, throwing bottles and smashing windows. 6 arrests, 3 casualties, extensive damage.
Galatasaray (Turkey): Not to be topped on the pitch or off, Turks celebrated Galatasaray's victory in traditional Turkish fashion: by shooting each other. 50 casualties, 8 fatalities.
Blantyre (Malawi): Supporters rioted after Malawi lost on kicks from the spot to Angola. Police dispersed the crowd with teargas after it stoned the Angolan bus, injuring a player. Later, the referee was chased through the corridors of his hotel by enraged Malawi supporters. 1 casualty.
Dinamo Bucharest (Romania): Hooligans attacked a train carrying Universitatea Craiova supporters to the Romanian Cup final in Bucharest against Dinamo. 3 casualties.
Fiorentina (Italy): Supporters threw Molotov cocktails at the Canale 10 television station business office of Fiorentina president Vittorio Cecchi Gori. They were upset that legendary goleador Gabriel Batistuta may be leaving Florence after ten years in violet.
Kwara United (Nigeria): Supporters went on an 80th minute rampage, after a disputed call by the referee. Eerily enough, United were trailing 0:1 to Lobi Stars at the time. Police battled supporters for over an hour without managing even one arrest. In the meantime, the referee was beaten up, before the match officials and the visiting Stars were smuggled out of the stadium.
Madrid (Spain): Tens of thousands of Real supporters celebrated their team's 3:0 Champions League triumph over Valencia by peacefully gathering in Cibeles Square, the traditional celebration site for Real victories. Some bottles may have been thrown, which was enough to cause the cops (obviously Atletico supporters) to launch a teargas barrage and baton charge. 4 arrests, 120 casualties.
Tomorri Berat (Albania): President Ardian Cobo was drinking coffee with referees at a Tirana cafe when the group was gunned down for reasons apparently unrelated to football. 1 casualty, 2 fatalities.
Hapoel Tel Aviv (Israel): The match was abandoned in the 75th minute, with Hapoel drawing 1:1 to stragglers Bnei Yehuda Tel Aviv, after Hapoel Tel Aviv supporters invaded the pitch and tore down a goal. Had challengers Hapoel Petah Tikva and Maccabi Haifa not cooperated by losing their matches, the premature championship celebration would have earned the Hapoel Tel Aviv supporters Morons of the Week dishonors. 7 arrests, 17 casulaties.
Morons of the Week: Instead, the dishonor goes to Sunderland's Alex Rae and West Ham's Marc-Vivien Foe. Sunderland was losing 1:3 to Spurs, while West Ham was drawing 0:0 to Liverpool, when Rae and Foe got themselves sent off in the final minute of the final match of the season.
News of the Wierd
Thai fan immortalizes Beckham in Budhist temple
May 15, 2000 5:21 AM
ReutersBANGKOK, May 15 (Reuters) – Soccer hero David Beckham has been immortalised by a fan in Thailand who carved a sculpture of the English player inside a Buddhist temple at a spot normally reserved for angels.A one-foot (0.3 metre) high statue of Beckham covered in gold leaf has been placed at the foot of the main Buddha image in Bangkok's Pariwas Temple alongside about 100 other statues of minor deities."Football has become a religion and has millions of followers. So, to be up to date, we have to open our minds and share the feelings of millions of people who admire Beckham," said the temple's senior monk, Chan Theerapunyo.Sculptor Thongruang Haemhod made the Beckham image to keep his memory alive for the next thousand years, Chan told Reuters."This is contemporary art and we want the people of this and the next generation to know what was going on in the year 2000," Chan said.The image shows Beckham with a full head of hair — before his $470 crewcut, dubbed a "short, beck and sides".
Compare & Contrast:
"If anything goes bad, I did it. If anything goes semi-good, then we did it. If anything goes real good, then you did it. That's all it takes to get people to win football games for you." (Bear Bryant, who rarely lost at anything)
"The formation wasn't the problem. The problem was that the defenders were sleeping in their positions … When the team loses, the coach loses too." (Barcelona manager Louis van Gaal after his side crashed out of the Champions League to unfancied Valencia; van Gaal was fired after losing the Spanish league a week later.)
Say again? On 4/26/00 CNN/SI's international correspondent Terry Baddoo wrote that "If ever there was a time to get serious about a new European Super League for soccer … that time is now," followed by a short list of teams, like Barcelona, that have supposedly dominated their leagues over the last few years. Since then, Deportivo Coruna won its first ever Liga Primera title in Spain. Polonia Warsaw took its first Polish league title in 54 years. Lazio topped Italy's Serie A for the first time in 26 years. Sporting Lisbon likewise in Portugal for the first time in 18. Tirol Innsbruck won the Austrian league for the first time in 10 years. Bayern Munchen did win the German Bundesliga, but needed a miracle on the last day to do so, and only two years ago finished second to newly promoted Kaiserslautern. In France, Marseilles barely escaped relegation on goal difference, while Guegnon (2nd division) and Calais (4th division) made all the domestic noise. Galatasaray are the first Turkish club to ever claim European honors, winning the UEFA Cup by defeating Arsenal. Hell, the Dominant Paradigm was even turned upside-down in tiny countries like Georgia where Torpedo Kutaisi knocked off nine-times straight champions Dynamo Tbilisi, Switzerland where St. Gallen claimed it's first title in 96 years, and Armenia where 1st division debutantes Mika claimed a UEFA Cup spot by winning the Armenia Cup. In the US, three-time MLS champs DC United are bottom of the league with a 2-1-9 record, trailing even the Official "World's Worst Club", the MetroStars! (United has lost four straight, dropping matches to Miami and NE Revolution, the latter a 1:3 home thrashing in DC.) Why, given all the upsets, near upsets, and firsts in football this year, would the supposed behemoths such as Barcelona, Juventus, Benfica, Bayern and Manchester United want to form a breakaway so-called 'Super League', consisting just coincidentally only of other 'big' clubs? Because they are scared. Yes, scared. The Goliaths saw David and crapped their collective drawers. The Goliaths know that if they don't get a guaranteed spot at the table they may not get a spot at all, because their dominance is being threatened by aggressive, skillful 'small' clubs which, due to the Bosman Rule, are now able to afford decent players from other countries. That's why the Goliaths want a 'Super League' (which would just be welfare for the rich) and that's why their toadies at the national federations and UEFA tried to convince the European Union to rescind the Bosman Rule. (Which, showing amazing judicial common sense, the EU courts refused to do.) TotW is still waiting for Baddoo's column saying he was wrong.
Premature Climax: Bayer Leverkusen handed out 20,000 cardboard replica Bundesliga trophies to its fans prior to its match against suburban Munich minnows SpVgg Unterhaching. Instead, Leverkusen, which led Bayern Munich by three points in the table, were shocked 0:2. It was only Leverkusen's third loss (least in the Bundesliga) of a season which saw them haul in 73 points from 34 matches. Bayern naturally won their match against Werder Bremen and walked off with the real trophy, while Leverkusen supporters tore their replicas to shreds. It was the third time in four years Leverkusen had played bridesmaid to Bayern. The stunned Leverkusen squad was even dogged by the pilot on their flight home: "Congratulations on coming second. You will have it tougher next season though, because FC Cologne are back in the Bundesliga," a reference to the burning rivalry the neighboring clubs share. Somebody ought to tell Leverkusen that, "Das Sportjinx ist ein unabãnderliches Gesetz."*
* The sports jinx is an immutable law.
Psychic Hotline:
 In an 5/19/00 editorial titled "Everything hinges on the health of Hernandez", 
Sporting News
 columnist Grahame Jones asked a sensible question regarding MLS putting all its huevos in one basket: "What if Luis Hernandez is injured?" Indeed. Care to guess who was injured midway through his first appearance in a Galaxy shirt? El Matador himself, who is officialy listed as "questionable", with a left shoulder sprain, for this week's matches against the resurgent NE Revolution and arch-rival SJ EarthClash. In a press release worthy of ex-Prãsident Crapshoot, Doug 'the Centrifuge' Logan, MLS spun Hernandez subsequent abscence as 'returning to Mexico to take care of his family'. I think that wet stain we see spreading is MLS personnel czar Ivan Gazidis pissing his pants.
---
As long as we are on the subject, let's discuss how Luis Hernandez arrived in MLS.
"We had 22,000 for our first game, it was a tremendous atmosphere — we had smoke bombs, confetti, painted faces, toilet rolls, it seemed to be a real soccer crowd. But over the following months, security clamped down — you're not allowed to let off smoke bombs, you're not allowed to throw confetti, no toilet rolls, you're not allowed in here if you're enjoying yourself. We never got 22,000 again." (Ron Newman, KC Wizards coach)
Luis Hernandez is a legitimate star, an exciting goal scorer, and his signature would be a coup for American soccer. No argument there. Everyone knows that. Even more importantly, Hernandez is Mexican, the Latin market segment being one that MLS has so far done its best to discourage by low-balling players like Martin Machon and Mauricio Cienfuegos in salary negotiations, jerking Valderrama back and forth across south Florida, kidnapping Raul Diaz-Arce from DC United where he was worshipped, and letting stadium security Nazis treat enthusiastic Latin fans like they'd cursed in church.
Naturally enough, the LA Galaxy, situated smack dab in the middle of the second largest population of Mexicans outside of Mexico City, wanted Hernandez on their team. Not only would he score goals — something the Galaxy have been distinctly lacking ever since their record setting 85 in 1998 — but he would put culos in seats. It is the latter point that is the key to the whole sordid episode that followed.
LA's attendance has, like the rest of MLS, been steadily decreasing since the league started in 1996: 28,916 per game that year, then 20,626 (1997), a 21,784 blip (1998), and a perilous 17,632 (1999). With the glow worn off Columbus Crew's new stadium, no Women's World Cup doubleheaders propping up attendance, and disastrous teams in soccer savvy New England and New York, MLS desperately needed to boost LA's attendance.
In a free and open market, the Galaxy would have been able to put together a financial package with which to pursue and hopefully sign Hernandez. Or, for that matter, anyone else. But MLS doesn't work that way. MLS signs all the players. MLS even owns all the teams. (Why do you think it refers to its various and sundry billionaires as "investor-operators" and not "team owners"?)
"If there is one thing reporters have learned over the past four years it is that it is much easier to get straight answers out of the Kremlin and the CIA, than out of MLS offices."
(Robert Wagman, Soccer Times)
So, even while lying through his teeth that he wasn't pursuing Hernandez, Czar Ivan couldn't simply "assign" Hernandez to the already well-stocked, undefeated, MLS Cup multi-finalist Galaxy. All the other billionaires would have got their panties in a wad. (All six of them, who somehow manage to control 10 of the league's 12 teams without any conflict of interest what-so-ever — just ask US District Court of Massachusetts!) No, the only team international after international can be assigned to, even in violation of the league's own slippery and arbitrary 'rules', is the MetroStars.
MLS is determined to turn the MetroStars into the Galaxy. But it won't work. Bad luck sticks to some sports organizations like stink sticks to shit. In basketball, you have the LA Clippers, who would still struggle to 20 wins if Jason Williams was dishing to Shaq Fu. In gridball, you have the Cincinnatti Bengals who could only fantasize about the playoffs even if Brett Favre was passing to Keyshawn Johnson. Even in baseball — wash my mouth — my pathetic hometown Milwaukee Brewers wouldn't make the playoffs if Randy Johnson was pitching and Mark McGwire was hitting for them. And in soccer, you of course have the MetroStars, who even the Second Coming of Christ — Oldfart Matthãus — could not save.
Having done thier usual job of blowing 'allocations', the beginning of the 2000 season once again found the MetroStars going nowhere fast. The only teams with 'allocations' were the SJ EarthClash and the NE Revolution. So, technically, apparently, the EarthClash and and Revolution were the only teams that could acquire Hernandez. (Which would not help the MetroStars either.) And in a conflict of interest that would see a non-sports owning billionaire in Club Fed getting butt banged by Jim Bakker, the EarthClash and Revolution are operated by the same set of individuals: Robert Kraft, the cheese pimp from Taxachusetts, and former MLS übermidget Sunil Gulati. Even given the league's own peculiar brand of socialism, were the EarthClash and Revolution operated separately, the Galaxy would have been able to freely negotiate for the best deal to acquire the 'allocation' with which to acquire Hernandez. But the RevoEarthClashLution wouldn't play, a 'coincidence' only in the Oliver Stone Kennedy assassination sense of the word. It thus looked like MLS would remain Hernandez-less.
Then in stepped Ivan the Terrible.
"This is a bad for the league. We can't afford to keep inventing rules. This is why fans, including soccer fans, don't respect us and many think we are a joke." (Anonymous MLS coach)
Gazidis, proudly sporting his 1″ boner like it was a Louisville Slugger, bent the Galaxy over like a prison bitch. The Galaxy got Hernandez, but they had to give up US international & creator/scorer Clint Mathis and first-string defender Joey Franchino. Correction, LA gave up nothing: It was taken from them at gun point. The farce in question, the "dispersal draft", was apparently made up on the spot to ensure the MetroStars stagnant attack got a methamphetamine boost. The MetroStars got Mathis, while the Teddy Kennedy half of the RevoEarthClashLution somehow acquired Franchino, despite a run of excellent form since the Hernandez saga began, and without giving the Galaxy the 'allocation' they still held. But even Ivan the Terrible has a heart, be it as pinched and shriveled as the pre-CindyLooWho Grinch: The MetroStars traded benchwarming defender Brian Kelly to the Galaxy for Costa Rica international & useful third forward Roy Myers. I tell you, Ivan Gazidis is a saint!
For all intents and purposes Mathis, Myers and Franchino were kidnapped. Which leads me to wonder what kind of crack that judge was on when he said MLS isn't an antitrust violation. (He's a federal judge, maybe he bought it from Roger Clinton?) I am reminded of an old Cheech & Chong skit: Two fur trappers are walking through the north woods …
#1: Unh, what's that?
#2: Unh, dunno. Look like dog shit.
#1: Enh? Feel.
#2: Unh, feel like dog shit.
#1: Smell.
#2: Unh, smell like dog shit.
#1: Taste.
#2: Taste???
#1: Taste!(tasting sounds)#2: Unh, taste like dog shit.
#1: Must be dog shit. Good thing we no step in it.
And that, in a nutshell, is MLS and antitrust: If it looks, smells and tastes like shit, it must be shit. If it looks, smells and tastes like antitrust, it must be antitrust.
"If I tell you how I feel I'll get fined. And I'd rather save that money to send my kid to ethics class some day." (Tim Hankinson, TB Mutiny coach)
I have no problem with a player deciding where he should play, just like I have no problem with any other worker deciding where to labor. It is right and just. What I have a problem with is MLS dictating to teams that they will take a player, and dictating to teams that they will give up players for the player they 'acquired'. It's intramural. It's a joke. It's pointless to even pay attention to a league which makes up the rules as it goes along. Note, I did not say "seemingly". There is no seemingly about it. MLS does make it up as they go along to fit whatever that day's particular whim happens to be. Why should we even fucking bother with Major Laughing Stock anymore, when the results are so obviously pre-determined? What's the fucking point!?
Am I a Galaxy supporter pissed at seeing half my team slave traded? No. I care no more or less for the Galaxy than I do for the RevoEarthClashLution, MetroStars, or any other MLS team. I am a Milwaukee Rampage supporter. (Milwaukee plays in the 2nd division A-League, which seems to be doing just fine without single entity, thank you very much.)
Am I a fantasy soccer owner pissed at seeing the oxygen to my Galaxy attackers choked off? No, frankly because Mathis was the only Galaxy midfielder or forward who could be counted on for goals and assists, and he'll get his share with the MetroStars. (Cobi Jones, despite his rep, hasn't gotten a goal in eight games, and neither he nor Cienfuegos has gotten an assist in the last six.)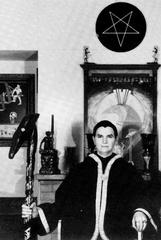 To all the other fantasy owners out there: Have some dignity and show some moral spine by refusing to play Luis Hernandez on your team. Bad advice? No. Acquiring Hernandez for your fantasy team because he can score points for it is a very technocratic solution. But what has technocracy gotten us? To some it is okay to make $90 billion dollars by ripping off others' ideas. Like Bill Gates. And some will look at Hernandez, and even for the paltry rewards on offer in fantasy soccer — which basically amount to a niggling bit of prestige — will still sell out. It's not like there is any massive reward that might make selling yourself worthwhile financially.
| | |
| --- | --- |
| Man: | Will you go to bed with me for $1,000,000? |
| Woman: | Sure! |
| Man: | How about for $10? |
| Woman: | No way! What do you think I am? |
| Man: | We've already established that. Now we're haggling over price. |
Anyone who signs Hernandez took the $10. And Satan took your soul.
"Roy Myers, Clint Mathis and Joey Franchino for not only the best player in the history of MLS, but a player who's going to help Los Angeles build a 30,000-seat soccer stadium, is a damned good deal," claimed one MLS apparatchik. No it's not. Major Laughing Stock won't be getting dick built in any city if no one goes to the matches because they assume (and rightfully so) that the matches are fixed because the league manipulates its rules at random. If attendance alone, without even the illusion of competition, is the criterium for getting stadiums built, then MLS is going to have to wait in line behind pro wrestling.
Ivan Gazidis
Turd of the Week