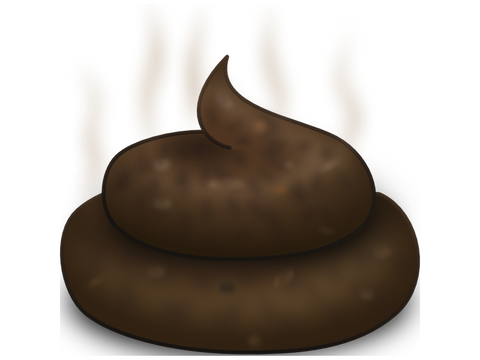 Dingleberries of the Week: I'm getting really pissed at Soccer America. My issues usually don't arrive until the Monday *after* the matches they are previewing, and this week it never arrived at all. In fact, I got one in my mail box on Friday, and was halfways through reading it before I realized I had actually gotten an issue on time. That is, for the upcoming week. Naturally, that means I never got last week's issue at all. They are run like soccer in this country: amateurishly.
Almost Heroes of the Week: 2nd division Guegnon defeated 1st division Paris Saint-Germain 2:0 in the French League Cup final. Guegnon, a 13-year old club from a tiny village of 9,000, will be playing in next year's UEFA Cup against the likes of Fenerbahce and Chelsea. Fellow giant-killers, 4th division amateur side Calais, take on Nantes in the French Cup final on May 7.
Heroes of the Week: Pipping Guegnon for the honors is Andorra. In only the country's fourth year of international soccer, Andorra, a side whose most feared player is "portly former Barcelona striker Julian Lucendo, who now earns his living as a cigarette salesman", beat Belarus 2:0 for its first ever victory.
Rice grinders: In a chat on www.usldiscussions.com, TotW asked Rochester Rhinos honcho Frank DuRoss to "Please tell us that Jeff Bradley's rumor that the MetroStars so-called 'brain trust' is interested in acquiring the Rhinos is really just that. A rumor. Nothing more." DuRoss responded that the Rhinos had not head from anyone associated with the MetroStars, that "It is just a rumor." Praise the Lord! Unfortunately, DuRoss later responded to a similar query that "We welcome the opportunity to sit down with [MetroStars operator/investor Stuart Subotnick] and discuss that possibility." TotW takes back what it said about praising the Lord, as that deal would me more akin to selling one's soul to the devil. We are reminded of an old biker saying that "I would rather see my sister in a Japanese whorehouse than my brother on a Japanese bike." I think that applies to the Rhinos as well. I would rather see the Rhinos in the A-League than being run by those two morons from Manhattan and their stooge Charlie Stillinajob.
We've come a long way, baby? The Chicago Fire were supposed to play at Soldier Field this Saturday, but the match was changed to Friday because, as Chicago Fire GM Peter Wilt said, "They bumped us for a circus." I thought the Fire were playing TB Mutiny, not the MetroStars?
Three Stooges reunion: The MetroStars have added former NASL goalie Shep Messing as a member of their broadcast team. MLS is negotiating separate contracts with Larry, Curly and Moe. An incensed Moe responded "I oughta moida yah!", before yanking on Don Garber's goatee. Curly reportedly called MLS signing svengali Ivan Gazidis a "wise guy", after he also allocated Larry to the Wizards to fill the "goofy, red-haired defender" slot vacated by retired Alexi Lalas.
Dumbass Treckerism of the Week: This award is named in dishonor of the father/son knobshines Jerry & Jamie. In fact it has never been given to anyone else. Until today. Take a bow, Terry Baddoo. "If ever there was a time to get serious about a new European Super League for soccer … that time is now," said Ol' Ter'. Why? Because he doesn't think there is any competition in the European leagues these days, what all with Man U winning six of the last eight EPL titles, Dinamo Kiev winning eight straight in Ukraine and Rangers winning 11 of 12 in Scotland. That sort of myopia betrays a lack of historical perspective. The fact is sports moves in cycles: What was once a dominant team, whether through complacency or mismanagement, falls off the pedestal, and others take its place. Eventually, the newly dominant team falls off the pedestal to be replaced by another; perhaps a previously dominant team, perhaps not. If those teams that are currently dominant (and none of the three mentioned have exactly excelled in international competition of late) are spun off into a so-called super league, the time will come when none of the teams in the super league are able to hold their own against the previous have nots anymore than dinosaurs were able to hold their own against mammals, because inbreeding whether in soccer or genetics leads to extinction.
"Deep Thoughts" by David Beckham: Brooklyn's poop looks like butterscotch pudding. It doesn't smell as good though.
Slam of the Week: "Manchester United was not unfamiliar with Real Madrid's goal, taking 16 shots off goal and 9 on goal including two goals. United's shooting percentage on their own goal was, unfortunately, significantly higher." (www.matchanalysis.com)
Weekly Blotter
Antioquia (Columbia): Leftist rebels freed Atletica National midfielder and former Colombian international Andres Estrada, two days after kidnapping him. Kidnapping is now so prevalent in Columbia that the national team have begun training outside the country to avoid further incidents.
Arsenal (England): Got to give discredit where discredit is due, though the incidents took place in France, on the occasion of Arsenal's triumph UEFA CUP semifinal triumph over Lens. 200 ticketless Arsenal supporters tried to break through a police cordon surrounding the stadium. Arsenal's supporters appear to be rounding into fine form for their Finals match against Galatasaray. 27 arrests, 4 casualties.
Buenos Aires (Argentina): A 3rd division promotion match between Excursionistas and Comunicaciones ended in a 1:1 draw, as well as chaos, after a hundred supporters invaded the pitch to assault the players. A small detachment of police was unable to prevent the 10 minute battle. 10 casualties, including a dog bite.
Rio de Janeiro (Brazil): Supporters from crosstown rivals Flamengo and Vasco de Gama clashed with sticks, rocks and bullets. 2,500 police managed to keep passions from getting too inflamed. 2 casualties.
Monrovia (Liberia): 50,000 Liberians managed to cram themselves into a 33,000 capacity stadium for the nation's World Cup qualifier against Chad. Even women with babies on their backs were crawling over barbed wire fences to get in! The constabularly tried to stem the tide by beating the supporters senseless. 3 fatalities.
Scotland: Fights broke out on a ferry carrying Scottish supporters to an international 'friendly' in Holland. It will probably be the best Scottish showing of the week, as they face the might of Barcelona: the Dutch national team. 4 arrests.
Sofia (Bulgaria): Levski Sofia supporters travelling on a train to Bourgas for a match against Neftochemic, threw bottles and other missiles, breaking windows and delaying the train for three hours. 148 arrests, 3 casualties.
Sofia (Bulgaria): A bomb exploded beneath retired Bulgarian international Georgi Iliev's car. Iliev was not in the car at the time.
Ujpest (Hungary): Not satisfied with last week's body count, Ujpest supporters fought a pitched post-match on pitch battle with visiting Kispest supporters. Apparently the fight was more entertaining, as the match ended in a 0:0 draw. 2 arrests, 50 casualties.
Poor little rich kids take their ball and go home: Barcelona withdrew just before kickoff from their Copa del Rey match against Atletico Madrid. The Atletico players inside Barelona's Nou Camp nearly outnumbered the fans, only 300 of whom attended the intended match. Barcelona whined and moaned that its international-loaded roster was depleted due to callups, including its six Dutch players. Louis Van Gaal should have though of that when he was turning Barcelona into a Dutch ghetto. The truth is Barcelona trails Atletico 3-0 from the first leg, and is afraid of losing. Well, tough titties. As a result of Barca's intransigence, the Spanish league has threatened the club with expulsion from next year's Copa del Rey as well. Su-u-u-re. Considering that Barca is the league's golden-egg laying goose, the club is about as likely to spend time in the league's dog house as Bill Clinton is to spend time in the Big House.
USSF quicker than greased lightning: Did you know that after five years USSF still has not certified MLS as America's first division league?
---
That'll show 'em! The Nazi Colleges Against Athlete's (NCAA), struck swiftly and decisively to deal with Indiana defender Nick Garcia's head butt on a Santa Clara player in the national championship game won 1:0 by Indiana. Okay, so the game was last November. Garcia no longer actually attends Indiana, playing pro ball for the KC Wizards the last three months, so the Nazi Colleges reprimanding him is as pointless as tits on a bull. Instead, in fine Nazi Colleges tradition, the school and its current players will punished for the actions of a player long since departed. Of course, as large, quasi-govermental oligarchs are prone to do in such situations, the incovenient and embarassing facts will be overlooked or squelched in the all out effort to make the oligarchy look good. You see, Garcia not only was not red-carded by the incompetent official — and "incompetent" is the correct term as the referee was within a few feet of Garcia and looking straight at him when he committed the violent conduct — but the Nazi College's actually picked Garcia as the tournament's outstanding defender! TotW would question when the colleges themselves will tell the NCAA to take a flying fuck at the moon and walk out of the organization, because the NCAA has no power without its members, but the colleges are too busy making money off the athletes, their indentured servants. So, when the NCAA says bend over, the colleges do … and smile. Thus, the point is moot. Instead what TotW wonders is when the athletes themselves will oragnize. Pay for play: It's not a matter of if, but when. And maybe, just maybe, then college's will get out of the sports business and back to doing what they ought to be doing, education.
Nazi Colleges Against Athletes
Turds of the Week