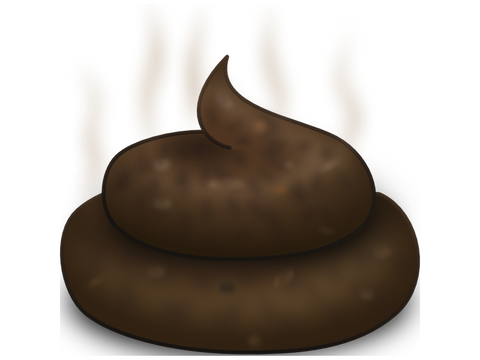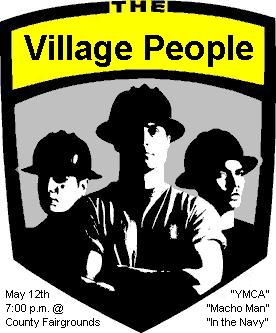 Another team outdraws Kansas City: 14,023 fans attended a match last week between Arsenal and Middlesbrough. A shockingly low number, one would think. Even considering that Middlesbrough is a distinctly mediocre side. However the match was between the club's youth teams. Meanwhile, the rampant Wizards were making much of the fact that they drew a whopping 7380 last weekend, despite GM Curt Johnson promising two weeks ago that as soon as Kansas City's indoor soccer team was knocked out the of the playoffs Wizards attendance would would expand like Tony Meola's waistline at an all-you-can-eat buffet.
Hurtado harpooned: NE Revolution forward Eduardo 'El Tankit' Hurtado was suspended by MLS for failing to show up for practice. Hurtado has only appeared in three of five Revolution matches this year, and judging by his performance has not played in any of them. A Revolution intern flunky flack said, "… We don't know where he is." TotW suggests MLS check the hold on a Japanese whaler.
Weekly Blotter
Anderlecht (Belgium): Supporters clashed with police after the club lost 1:2. Apparently they were unhappy with only leading the league by 7 points. Police responded with a water cannon. 9 casualties, damaged cars.
ASEC Abidjan (Ivory Coast): Team owner was stoned by angry supporters after ASEC crashed out of the African Cup Winners Cup on away goals to ASC Ndiambour of Senegal.
Lecce (Italy): Supporters trashed the train taking them to Bari, where they battled police and the home team inside and outside the ground. On the way home, the Lecce supporters hurled an ashtray from their train, putting a cop in a coma. 11 casualties.
Cagliari (Italy): 200 supporters tried to break into the dressing room after the team was doomed to relegation.
Dinamo (Romania): Supporters upset at losing to archrival Rapid 0:4 trashed their stand, ripping out more than 80 seats.
Lubango (Angola): Referee Jose Mundila physically assaulted a reporter after the reporter claimed Mundila had been taking bribes to influence the results of matches. The reporter ought to know of what he speaks, since he works for the Angolan government.
Nairobi (Kenya): The World Cup qualifier between Kenya and Malawi was abandoned after supporters ripped out their seats, threw bottles and stones onto the pitch, and burned part of the stadium. Police fired tear gas into the stands.
Plymouth (England): Plymouth and Swansea supporters clashed, damaging property in the City centre. 7 arrests.
Sao Paolo (Brazil): Supporters from crosstown rivals Sao Paolo and Corinthians clashed. (Did supporters do anything else this week?) In a unique twist, Sao Paolo and Corinthians did not actually play each other, but were engaged in Copa Libertadores matches against other teams. 1 fatality.
Szczecin (Poland): Another outbreak of stadium violence. 5 arrests.
Ujpest (Hungary): Supporters wrecked an underground train taking them to the stadium, then stoned police, who fought back with teargas and batons. 12 arrests, 50 casualties.
Vasco da Gama (Brazil): Junior Baiano, 25 minutes into his first match back after a five-month injury layoff, was sent off for punching an opponent during a goal "celebration".
Widzew Lodz (Poland): Supporters stoned police, who responded with batons, dogs and anti-terrorist squads (!). 7 arrests, 3 casualties.
Zenit (Russia): Zenit and Dinamo supporters clashed. 85 arrests, 22 casualties, 1 fatality.
Leeds (England): Supporters attacked the coach of visiting Galatasaray before being chased off by the largest contigent of police ever to secure an English match. None of the Turks had their throats slit though …
Galatasaray (Turkey): … at least not in England. But what Weekly Blotter would be complete without another knifing in Istanbul? A Galatasaray supporter (of course) killed a Besiktas supporter. Apparently the two men were friends. Well, then. Good thing that.Oops. It appears we are not done for the week …
Galatasaray (again!): Three Gala supporters abducted a leading supporter of crosstown rival Fenerbahce, slicing off his ears in a local park. Afterwards, they told the poor bloke to "feed these to Fenerbahce". Apparently Galatasaray supporters have many friends.Still not done …
Everywhere (Turkey): Apparently the Turkish police, never before known to politely ask anyone anything, requested that celebrating fans not use guns. Undeterred, Turks across Turkey celebrated Galatasaray's victory 4:2 aggregate victory over Leeds, joining in the festive frivolity of firing guns in the air and stabbing each other. 7 casualties, 11 arrests.
Axe-wielding maniac rises from dead (again): Proving that bad ideas don't go away no matter how deep they are drowned in common sense, no matter how many holes are shot in them, they will keep being brought back as long as there is a hoot in hell they succeed, is this month's issue of World Soccer. Or, more correctly, this month's look back at this month's World Soccer in 1979. To whit, the article titled "I can dream, can't I?". More like a nightmare. (Please make it go away!) Therein, the scribe scribbled that he thinks it would be a good idea if there were only offside in the penalty area; a penalty kick were awarded every five fouls; halves be 30 minutes with the clock stopping for stoppages in play; kick-ins replace throw-ins; and the ultimate insult — two referees, one in each half! I swear, Sepp Blatter and Doug 'the Centrifuge' Logan did not write the article. It is not enough to merely lock Dracula in his mausoleum: You must drive a stake through his heart, stuff his mouth with garlic, cut off his head and immerse his corpse in the running waters of whatever river is handy. If you wonder why TotW so fantically opposes any changes to the laws, it for this simple reason: The changes will never be undone. If the changes are proven to be crap, they will not be repealed; more changes will be added to correct the mistakes. Compromise is not an option, because the opposition will not be satisfied with minor changes, anymore than the Nazi's were with the Sudetenland. The opposition must be fought to the death, on every front, at all times, lest they gain their precious foothold of change.
Quote of the Week: "I'm Jesus Gil, not Jesus Christ." Newly-reinstated Atletico Madrid president Jesus Gil, admitting that even he might not be able to save his struggling club from relegation.
Oh, dear Lord: Hey, all you Rochester supporters! Think you have it good, what with winning silverware two straight years, and having your new stadium approved this past week? Guess again. You're on top of the world, right? At tomorrow's Easter services, instead of thanking the Good Lord for your blessings, perhaps you should instead beseech His mercy. Why? Put on your TotW Cynical Bastard™ Hat: What is absolutely, positively the worst thing that could ever happen to your beloved Rhinos? They could be the RotMasters, the Official Worst Club in the World. Pssh, you say. Not so fast. It seems John 'the Puppetmaster' Kluge, and Stuart 'Step-n-Fetch' Subotnick are casting a covetous eye northwards from their lair in Manhattan. Hell, they wouldn't have to spend a penny on a Long Island stadium and it would give Charlie Stillinajob yet another franchise he could ruin. And they have right-of-first-refusal on the next New York MLS franchise. Be afraid, be very afraid.
The cure is worse than the cold: The German Federation fined Eintracht Frankfurt £150,000 for — get this — being in debt. I shit you not. Debt is evil, no doubt, but though Frankfurt broke DFB rules by being in such a state, surely that dip into their deutschmarks did not help. To make matters worse, the DFB deducted two points from the struggling club.
Look at the bright side of life: Frankfurt could be Hamilton. The Scottish Football League docked the second division stragglers fifteen points. That is not a misprint. Fifteen freakin' points! Put in perspective, that is more than the RotMasters will probably total for the entire season. The SFP imposed the penalty because Hamilton failed to field a team for its match at Stenhousemuir. (The Hamilton players were on strike in a salary dispute.) Hamilton is now bottom of the table. Hamilton chief executive Bill Sherry said, "There was a company on the phone selling outdoor equipment. I asked them if they had any gallows."
"Deep Thoughts" by David Beckham: In the morning, I wake up. And at night I go to sleep.
Outcome-based Soccer: Proving what TotW said last year about that crippled kid's parents only pushing him — literally, as he needs a walker to get around — onto an able-bodied pitch to assuage their subconcious guilt at having produced such a progeny, oh, and to just coincidentally further their own self-interest, comes further news from Oklahoma. It seems the parents of cerebal palsy victim Ryan Walker are close to striking a deal with Hollywood for the rights to their uplifting story. Meanwhile, Ryan, fresh from a round of local PR stunts — doubtless arranged so the People's Fourth Propaganda Estate does not label the locals as ogres — is playing, such as it is, again this spring. Mama Taylor claims that Ryan will retire after 2000 because the next level is "too competitive". Hey, why not just keep suing until he is in MLS? He can't be any worse than the RotMaster's backline!
---
Judge David Russell, Tim Taylor & JoAnne Taylor were already crappified as co-Turds of the Week for their dangerous, willful idiocy last year (TotW, 991113). So, instead, we turn to some other parental morons as this week's dishonorees, courtesy of Jim Gregory, TotW Bribe Taker:
Since I have two kids, my soccer world revolves around them and their exploits. They have both been in it for eight years and I have gone from neophyte to wherever I am now. And the one thing that ruins my day at the pitch more often and more intensely than anything else is the Big Mouth Asshole Parent (BMAP). So, its a collective dishonor, and a nebulous one at that, but in keeping with FIFA's 10 Commandments of Fair Play, "I denounce thee, BMAP". For the following reasons:
You're not objective.
You're too emotional.
You never volunteer to help with anything.
Nothing pleases you.
You give advice that conflicts with the coach's instruction.
You don't let your kid and his/her teammates play without your constant negative comments.
You abuse the refs, linesmen, opponents and even members & parents of your own team.
You don't know the Laws of the Game.
You don't respect the Spirit of the Game.
And because you have such a big mouth, you ruin the game for everyone within earshot distance — which in your case, is three counties.
BMAPs
Turds of the Week