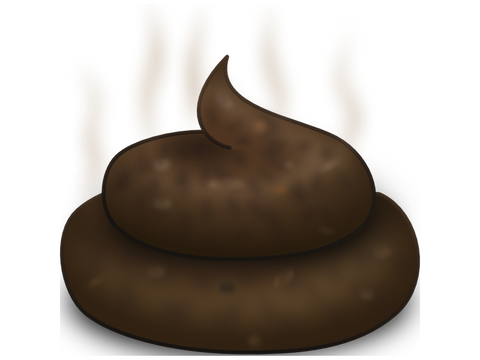 French Whine: Players from French first division club Sedan staged a strike this week to protest the horrible conditions under which they ply their trade. Why, they must travel 15 long and torturous miles to train while Sedan's miserly, abusive board build's them a new stadium! The horror, the horror …
Heroes of the Week: Providing an example Sedan would do well to emulate, the butchers, bakers and candlestick makers of fourth division Calais became the first amateur side to reach the French Cup final. The Calais part-timers defeated defending league champs Girondins Bordeaux 3-1 after extra time in their semifinal. The giant killers of Calais have also defeated runaway first division table toppers Monaco in their run up. If Calais manage to upset Nantes in the May 7 final, they will find themselves in Europe next year, playing the likes of Barcelona and Bayern Munich.
Quote of the Week: "I know it sounds awful, but it just hit me half way through my stag night that I'd rather be going to watch the match with the lads than marrying Nicola." (Hereford supporter on cancelling his wedding to watch an FA Cup game against Aylesbury.) Someone obviously has their priorities straight.
You got chocolate in my peanut butter! Remember that old Reese's Peanut Butter Cup ad campaign from the 70's? Some guy would be walking down the street munching on a chocolate bar. Then he would trip, jamming his bar into the peanut butter of some other guy. Then the two would argue over whether the first guy had put his chocolate in the other guy's peanut butter, or the second guy had gotten his peanut butter all over the first guy's chocolate. I know this sounds perverse, but trust me, it was wholesome family entertainment. I also know this sounds like it has nothing to do with soccer, but it does. This week, in his first game back from a five-month layoff due to knee injury, Inter striker Ronaldo was stretchered off against Lazio. Ronaldo was only on the pitch for seven minutes before reinjuring his knee. Virgins have more staying power. So, the question must now be raised: Is Tab Ramos the American Ronaldo, or is Ronaldo the Brazilian Tab Ramos?
Weekly Blotter
Arsenal: Emmanuel Petit was fined for making an obscene gesture to Villa fans.
Freiburg: Bayern keeper Oliver Kahn received treatment after being hit in the face by a golf ball.
Hajduk Split: Supporters invaded pitch after Sibenik took a 2:1 lead.
Marseilles: Players and staff mugged Monaco forward Marcelo Gallardo in the tunnel at the half.
Portsmouth: Steve Claridge was fined for betting on his team.
Steaua Bucharest: The entire Bucharest team left the pitch for five minutes in protest against the referee. Manager Victor Piturca was walloped with a 5 million lei fine. (Okay, it was only $250.)
Torino: Torino player Fabio Pecchia's (formerly of arch-rival Juventus) car was attacked by Torino supporters as he left training.
Barcelona barely avoid death by laughter: Yes, we know laughing is not act usually associated with manager Louis Van Gaal, especially when he is on the midst of a three-game losing streak of 0:3 results, so it is probably a good thing Barcelona are totally unaware the Columbus Crew could not afford the $50,000 transfer fee (or roughly what Rivaldo makes each week) for Melbourne Knights defender Ante Kovacevic, else Van Gaal might hurt himself cracking a smile.
Mongoloid banjo player: Who says single-entity isn't a crime against humanity, an incestuous tangle of relations between relations? Mexican superstar Luis 'el Matador' Hernandez is all set to move to MLS, but he will only play for LA Galaxy. (Think of Hernandez as Carlos Hermosillo, but with more charisma … and mobility.) Galaxy in turn want Hernandez, but because single-entity does not allow them to sign their own players they are not about to give up anything significant to get him. It is MLS, which is desperate to increase its attendance figures, which has the pene derecho for el Matador. Under its own self-imposed rules — ones that every thinking fan knows are as flexible as a 13-year old Chinese gymnast — MLS restricts the number of foreigners the league may sign each year, because the league wants to limit profligate spending by clueless billionaires on old or unfit players not named Matthäus, Vega or Hurtado. The only teams holding a spare so-called 'foreign allocation' are NE Revolution and SJ Earthclash, both of which are operated by Robert Kraft, the cheese pimp from Massachusetts. (Though MLS doesn't like to admit it, Kraft has still not actually purchased San Jose.) The NE-SJ brother-sister act lead to last year's most sordid MLS deal, the trade of Jeff Baicher for Jair (TotW, 990821). The deal smelled like a Jersey dump. (Jair is now out of MLS; Baicher retired after being traded to KC Wizards in the close season because his wife makes more money hacking code then he can make hacking legs!) It is with these "two" teams that Galaxy must negotiate; discussions which are equivalent to a grocer negotiating with the fresh produce affiliates of the Lucchese and Genovese families. The only question is whether the Capo di tutti Capi, Don Garber, will strong arm Galaxy into taking Hernandez, like a man of respect persuading the longshoremen that his consigliere would be a most appropriate union president.
---
Ve vere yust followink orders! You are not going to believe this. Well, you will if you are as world-weary, pessimistic and cynical as the TotW staff. In light of the knifings and other less deadly forms of harassment visited upon Leeds and its supporters in Istanbul last week, take a moment to consider what is the crassest action UEFA could take.
Of course UEFA would fine Leeds for — get this — failing to control its players! I am not shitting you.
Understatement of the Week
"We have been perceived as being cold, caring only about profits and weak in terms of public relations and communications." (Per Ravn Omdal, a UEFA vice-president)
UEFA poo-pooed its stunning lack of human feeling in the finest bureaucratic tradition, hiding behind the Shield of the Law, claiming the fine was standard operating procedure: "It is one of our regulations that if a team receives four or more bookings then they are automatically charged. This is normal procedure for any team and it has nothing special to do with this match." (Totally ignoring that the Leeds may have been a bit out of sorts at the blood flowing in the streets, never mind the telephoned death threats the team had received at its hotel despite Leeds instructions not to forward calls to its players.) We hanged people 50 years ago for following orders.
We've been through this before at TotW, but it bears continual repetition until we've managed to bang it into your thick skulls like Turkish cops whacking a stabbing victim: Rules are law, and laws are matters of correctness and incorrectness. Morality is a matter of right and wrong. Law and morality are not necessarily coincident. For instance, in the United States, in 1860, slavery was legal. Yet slavery is immoral.
While UEFA may be technically correct in fining Leeds, to do so in light of the events in Istanbul — especially while completely ignoring the complicity of Galatasaray in those events, plus previous incidents (TotW, 000408) — is plainly cold-hearted, crass, and simply immoral. It as if a cop stops a woman speeding her husband to the hospital because he is having a heart attack: "I'm sorry, Mrs. Jones, about your husband clutching his chest and turning purple there in the back seat, but you were speeding. Here's a ticket. You can pay at City Hall." Same thing. Never mind sympathy, how about a little empathy?
Hypocrite of the Week
Galatasaray coach Fatih Terim asked for "calm heads to prevail" after the murder of two Leeds supporters in Istanbul last week, saying: "Sport is not a battle, it is a competition … We have to preserve the beauty of football without turning this into a blood feud." Terim then blasted UEFA for failing to guarantee Galatasaray's safety on the return leg in Leeds next week. Terim, you'll recall, regularly encourages Galatasaray supporters to give visiting teams a "traditional Welcome to Hell".
UEFA of course failed to sanction Galatasaray for not only condoning, but inciting hooliganism.
In the immortal words of Country Joe & the Fish:Gimme a F!
F!
Gimme a U!
U!
Gimme a C!
C!
Gimme a K!
K!
What's that spell?
Fuck!
What's that spell?
Fuck!
What's that spell?
Fuck!
UEFA
Turd of the Week