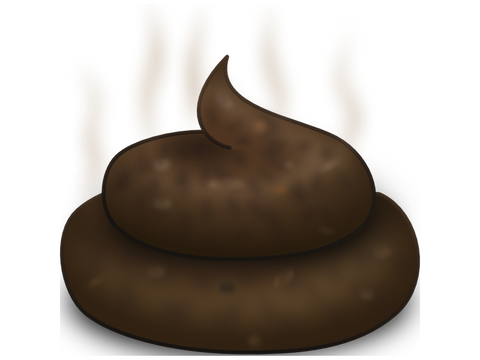 Photo List

This photo depicts:

WWF Superstar Dusty Rhodes signing his New York Times bestseller.
Joey Buttafouco explaining his philosophy on life & love.
Pablo Escobar moments before being gunned down by Medellin cartel rivals.
Jabba the Hut plotting the destruction of another galaxy.
Free Willy finding his way back to the ocean.
Bill Clinton jogging to Burger King for a triple-bacon cheddar deluxe.
That guy. That guy who used to do that stuff. You know, that guy!
Sepp Blatter: Is there a need to say anymore? At this point in his FIFA presidency the very name itself ought to be enough to either solicit peals of laughter or cringes of terror. Really. Because if Sepp Blatter is being mentioned you already know what is coming next: another insane, ill-planned or ridiculous proposal. This week's edition of Sepp Blatter's Brain Fart of the Week visits the issue of drugs. On the one hand, we find Sepp holding a FIFA summit on the use of nandrolone by footballers. Of course, FIFA has banned the use of nandrolone. (Nevermind that FIFA's own medical studies prove a footballer's body can easily, naturally produce the hormone in amounts that exceed the legal limits.) On the other hand, we find Sepp wanting to hire on a post-rehab Maradona. Surely not as a secretary of sportsmanship or director of fitness. Perhaps as FIFA's drug enforcement officer? Everyone deserves as many chances as they need to get their life back on track, but continuing to give refuse like Maradona high-profile, high-prestige, well-paying positions merely reinforces their anti-social, self-destructive behavior. If FIFA really wanted to help Maradona, not be his enabler, they would give him a minimum wage job mowing pitches in Zimbabwe. Ask someone who actually cares about Maradona the person, not the Maradona-who-makes-me-look-good-when-I-hire-him. Francisco Cornejo, the scout who signed nine-year old Diego to his first team, the Little Onions: "All the money in the world couldn't persuade me to get involved with him again."
Ted scoops the sports world: The morning after The Debut, CNN/SI's web site had an interesting bit of insight on the MetroStars 0:3 loss to the division leading (!) Miami Fusion. The headline on their soccer page was "Turning it around: Addition of internationals renews MetroStars hopes". And it was posted the morning after the game. Uh, hello? The Metros lost. And for coverage like this soccer fans should grovel in servile gratitude!? Oh, wait. Turner doesn't own CNN anymore. He had to sell it off to some vast, amorphous mega-media conglomerate to pay off the divorce settlement with Hanoi Jane. Nevermind.
Headline of the Week: "Lemerre hopes to solve France's eternal striking problem". Funny thing that, France never seems to want for lack of strikes. Perhaps Lemerre should have some Gallic truckers kit up?
Just go away! Turd Emeritus Steve Sampson (World Cup, Class of '98), turned the Costa Rica's offer to coach its national team. Sampson said he would take the job only is he was assured of remaining as Costa Rica's coach through the 2002 World Cup … if the team qualified. Sampson was hardly in a position to negotiate, given his current job lining dirt scrabble youth fields in Tehachapi, California. In a potentially related item, 800 people committed mass suicide in Uganda*, indicating to soccer insiders that Sampson may have had that job in the bag before turning down Costa Rica.
* True story!
The more things change, the more they remain the same:
 NE Revolution lost their opening match of the season 0:1 to the red-hot TB Mutiny. Only five of 19 Revolution shots were on goal with new forward Eduardo "Heavier than a Tank" Hurtado being the prime culprit, sending all five of his shots wide of the net. At least he is getting over the ball then, because he used to put them wide 
and
 high. This leaves TotW to wonder exactly what that Indian midget was thinking when he acquired Hurtado over the close season. A team does not get better by hiring staff and first-choice players from crappy clubs; they are better off hiring scrubs from class clubs.
It's Our MLS Marketing Campaign: TotW has got to thinking. When most Americans think of soccer, they think of:
Women's game
Soccer moms
It's Your Game
Logo for World Cup '02. Yup, the biggest tournament for the world's largest sport is really putting it's best boot forward here. Looks like "Bill Gates visits Deliverance".
The Clashquake's new mascot, Robomutt, or something. Looks like Charles Schultz on crack.
It's no wonder folks not familiar with the game think its a limp wrist game for sissies, women and snotty nosed kids. Hell, its even called the "beautiful" game. What full blooded, brew-swilling, belching, farting, American sports fanatic is going to experiment with a sport that has this kind of "beautiful" image? TotW believes the US soccer gurus could stand to inject a little nastiness into the marketing of soccer here in the US of A. Our sports, even our most basic American psyche, is deeply rooted in aggression. And as much as its not politically correct, the main sport target is the male. When you've hooked the males, the females will follow. Look at how well the following sports do: pointy football, hockey, wrestling and NASCAR (a form of fighting with machines). Baseball has taken arguing with umpires and getting thrown out to a level of art & entertainment that even the WWF would love. And basketball. If there's any sort of scuffle, that's what will make the highlight reel at ESPN (.com, part of the Go Network, part of Mickey Rat, part of a vast global media conspiracy) over the biggest, baddest dunk or no look pass. When Rodman was with the Bulls, I'd bet you a Boddie that he ended up getting more TV highlight time than Michael. So, let's face our demons. We like kicking, cussin', scratching,

Look kids,
it's Tab Ramos!
---
grabbing, fighting and spitting. They say sex sells … and it does, but fighting has to be a close second. The true soccer fan will always come to the stadium for the quality of play. But if you're trying to attract new fans, they don't give a crap about stringing 28 passes together, and they don't want to see Tab Ramos cavorting naked in the midfield. They want to see bodies flying. Ergo, our soccer commercials should start showing the brawls, hacks, muggings, spitting, taunting, bitching, etc. You'd have them coming in droves!. (If Robomutt didn't hump their legs.) Speaking about the Clashquakes new mascot, what about MLS's new logo? Look at the logo TotW found for the Nazi Colleges Against Athletes March Madness/Big Dance. We don't know if this is the official one or not but this is the kind of thing we need more of: Lighting bolts, arched eyebrows, demonic grins & a mouth full of chompers. Now that's a face TotW could love. (James Gregory, TotW Bribetaker)
Quote of the Week: "Someone said to me, 'You Italian fucking bastard.' I know I am Italian, they do not have to tell me." (Paolo Di Canio discussing geneology with a Sheffield Wednesday supporter.)
We have more lira than we know what to do with: Apparently, Lazio has some spare cash after bribing Serie A referees. Lazio (53pts), second in the Serie A table to leaders Juventus (59pts), chartered three planes to return their players from mid-week international duty, ahead of this weekend's Clash of the Titans. All would be right with the world if Lazio could only move Italian mail as efficiently as it moves Italian footballers.
HELLO? Hello. hello … Proving his cranium is more than a few rocks shy of a full load, comes Gazza News. Seems Paul Gascoigne managed to injure himself while rehabilitating the arm he broke trying to break an opponent's face. Did Gazza injure himself lifting weights? No. Did Gazza injure himself training? No. Did Gazza injure himself doing 12-ounce curls? No. (Good guess though.) He hurt himself trying to cut off his own plaster cast. "The cast was due off in hospital any day," said Gazza, "and I was a bit bored so I decided to cut it off in the kitchen and spiked myself." Doh! Though it supposes Gazza had something on which to operate, it's a good thing he didn't have brain surgery.
Hero of the Week: Kalin Bankov, Tampa Bay Mutiny defender and Bulgarian international for putting family and freedom before money. "It was a difficult decision to come to America. I passed up big money offers to play in China," said Bankov. "But because of the communism there I could not bring my family. I've made my decision now to be here forever. This country is best for me and my family."
Position Vacant
Turd of the Week