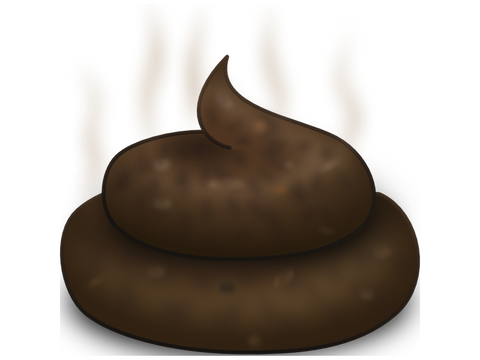 Welcome to TotW's Milwaukee-centric edition. We could claim we're just too damn busy to pay attention to the rest of the world, since we are recovering from our three-week trip to Germany to kiss Oldfart's butt and beg His Royal Highness to pretty please come to our beknighted backwater and deign to bless us with his aging presence. But we're really just lazy sods. Guess we'll just have to whip the interns harder next week.
The Day Tab Ramo Signed
(To the tune of "American Pie")
Rampage step on Stebbins: Old news we know, but it bears repeating because we were in Germany when the ax fell, and because the bloodletting has not ceased since mid-season '98 when then Rampage coach Cacho Cordoba's hissy fit saw off championship winning keeper Carmine Isacco and midfielder Mike Gentile. Might as well mention again that both players copped medals — Isacco as a Rochester backup in the US Open Cup, and Gentile with Minnesota in the A-League final — after being pushed out the Rampage door. Both players were in their prime years. And we should also mention that Cacho's facility with player moves resulted in the Rampage finishing out of the playoffs for the first time in the team's history. Which then resulted in Cacho being shown the door. In walked his top assitant, Boro Sucevic. Apparently the apple does not fall far from the tree, as Sucevic's first major move was to trade forward Dan Stebbins. Care to guess where? Yes, Rochester. If the Rampage web site had been updated since Jesus saved, we could tell you precisely how much Stebbins meant to the club. (The Rampage assure TotW that they are hiring a web consultant to update their site.) Instead, all we can tell you is that he was worth 1st and 2nd round draft picks. Stebbins is no longer a spring chicken, but neither is the 30-year as aged as Oldfart Matthäus. In business — especially the sports business — hard moves sometimes have to be made. That doesn't mean, however, that they have to be heartless. The Rampage claim they offered Stebbins a 10% pay raise, but given that the terms were for 12 months, not the standard six, his pay was actually being cut. (He runs a business in the off-season.) Sucevic iced the falling cake by replacing Stebbins with New England castoff midfielder Kris Kelderman. Apparently Sucevic is getting off on the right foot with what remains of the Rampage roster: "It's ridiculous," a distressed player said. "There's no logical reason for it."
The carnage continues: Not yet sated, this past week Sucevic saw off veteran midfielder Jon Szczepanski. In addition to Szczepanski, the Rampage announced that it would not pick up contract options on defenders Ricardo Iribarren and Diego Cerro, or on midfielders Omar Dalombo and Marquinhos. Good riddance to those three. (Dalombo's bit of brainless aggression against Rhythm squandered a one-man Rampage advantage, which eventually led a 0-3 loss to the part-timers from Tennessee.) But back to Szczepanski. The Rampage captain was the model of consistency: rarely injured, and always good for six goals and 10 assists per season. (Szczepanski leaves as Rampage appearances leader with 144 over five years.) Former World Cup coach Bob Gansler (who led the Rampage to their championship), thought highly enough of Szczepanski that he appointed him player-coach. And now he is gone. Which is no surprise, as he had hinted to a mutual associate that he might hang 'em up, but the unceremoniousness of his sack is a stain on the club. "… there has to be some consideration and respect for the players who have given their efforts for a number of years," said Szczepanski. "I'm very much disappointed. It kind of discredits everything I've done so far." Apparently Sucevic does actually plan on fielding team in 2000, but is aspiring to create a European-style club. (TotW thought the Rampage already had that, what with the Wisconsin Rebels D-3 Pro and Kickers Majors teams acting as reserve squads, both of which get the majority of their players from the Milwaukee Kickers youth club — the largest club in the US.)
Oldfart Matthäus Arrival Barometer

Date
Headline
2/17
"He is a man of the world, a true hero, does only what he feels like. He is a superstar, a sex symbol, and women find him super, super cool. Come and rock me, Matthäus." (German pop group Fanatical Two)
↑
2/19
Zambrano unsure where he'll play Matthãus
⇆
2/23
Matthäus notches record cap in 1-2 Dutch loss
⇆
↑ (coming), ⇆ (undecided), ↓ (staying).
Another Genius American Soccer Executive Tells the World How to Play the Game: "Tell the Kraut to get his ass up front. We don't pay a million for a guy to hang around in defense." No, not a Metros executive — Heaven forbid they rap Oldfart's knuckles so hard! — but a New York Cosmos executive, on libero Franz Beckenbauer's positioning.
Potty training: Someone ought to tell the Honduran and Peruvian supporters at last week's Gold Cup match, in Florida, between the two Latin superpowers that dogs should crap in their own yards. Yes, the bow-wow's celebrated/mourned (as the case may be) their countries' performance by raining various tools and implements of destruction upon our pitch while a minute still remained in the match. Like good military strategists, the bow-wows followed up their rolling barrage with an immediate assault on the objective (can you tell the TotW staff was on military reserve training the last three weeks?), forcing officials to terminate the match as players and referees fled for the safety of their dressing rooms.
Yugoslavia defeats Macedonia — Clinton announces Stealth bombing campaign: In hastily called press conference, broadcast live on CNN, and seen around the world, Pentagon spokeshill Major Ben Dover presented the administration's strategy. Gleefully gesticulating at maps and photos of the bomb damage, Dover cackled wildly, "Bomb the bastards! Bomb them 'til they glow!" The ever watchful watchdogs of the American media responded by raising their hands and critically shouting "Amen!" and "Testify!" When later informed that the defeat was not an ethnic cleansing, but a 2-1 football match, Clinton released a short press release: "Oops. Sorry."
Clinton names Miami coach Balkan envoy: Tampa wants Roy Lassiter back (now that Nick Sakiewicz, the knob who traded him for an aged Roy Wegerle, is managing the MetroStars). And Lassiter wants to go back to Tampa. But Miami, which owns Lassiter's rights, isn't playing. Even if you ignore the fact that even by MLS's paltry standards Lassiter is grossly underpaid, it is still understandable he walked out of training camp when one considers how many strikers Miami has. (All together now, "More than Daryll Strawberry!") Fusion scoach Ivo Wortmann insists he's going to find a way to get Lassiter, Diego Serna, Eric Wynalda, Welton, Andy Williams and Henry Gutierrez on the field at the same time. Perhaps by playing the Anti-Sampson formation: the 1-3-6? After this season, Wortman will assume his new duties in war-torn southeast Europe, where he hopes to mix oil & water and combine matter with anti-matter in his spare time.
7th Sign of the impending Apocalypse: While it is a surprise that a aging Columbia would find itself in the Gold Cup final, it is surely the 7th Sign that a nation better known for the beer-swilling McKenzie Brothers and toothless hockey players would find itself in a similar position. What happened to Mexico, for cripes sake? Did INS stop them at the border? Canada — currently 85th in the world, or 15 places below Macedonia (no word from Washington on any northbound bomb runs) — finds itself in the final due to a 1-0 win over Yorke-less Trinidad & Tobago. Should Canada actually win the whole tamale … uhh, enchilada … uhh, trout? … you best hope your stock of bottled water, canned spam and D-cell batteries is enough to last until the next millenium.
We want to emulate them? When players in Brazil's league are not being hacked down like Brazil's rainforest, they are pretending to be hacked down. Maybe it is Pavlovian conditioning: Just like a dog will learn to salivate when you ring a bell if you associate bell-ringing with kibbles & bits, perhaps Brazil's attackers have learned to go down easy when threatened with one of its defenders all too frequently scything tackles. But that's over-analyzing something which is a prima facie case of base cheating. For instance, at halftime of last weekend's Rio-Sao Paulo tourney, Palmeiras striker Euller, grinning, admitted "I went down before anyone touched me", on the opening goal in Palmeiras' 3-1 victory. Nor is Euller alone in his shame: diving is widespread in Brazilian football, where the slightest touch is enough to send a player crashing to the ground. Doubt that? You'll be pardoned if on watching a tape of last year's Dallas Cup U-19 final you thought you were watching Greg Louganis at the Olympics. For all the flair some of its individual players may have (those who have their pride or legs remaining and who aren't headcase hypochondriac choke-artists like Ronaldo), it's time to recognize Brazilian football for what it is: a farce. A joke. A rotten apple, worm-eaten like Joao Havelange's soul.
---
Tim Krause — Who? Exactly. — is looking at the possibility of building a soccer stadium in downtown Milwaukee, with the ultimate goal of obtaining a MLS franchise. Krause only previous brush, ever so slightly, with pro sports ownership/management comes from being the son of a small shareholder in the Milwaukee Brewers baseball team. (A putrid team, who's one brush with glory came 18 years ago when they lost a World Series.) Also interested in building a downtown stadium are Dan Doucette, owner of the Milwaukee Rampage, and Ron Creten, owner of the Milwaukee Wave indoor team. (One hopes this only a defensive move on Doucette and Creten's part.) Krause's partners are a real estate developer and a lawyer. Oh yippee. See where this is leading?
The local politician with the biggest boner for tearing down the Park East freeway (where both groups wish to build their stadium) is hizzoner, Mayor John Norquist. Mayor Norquist hugs trees so hard they bleed sap. The mayor loves choo-choos. The mayor hates freeways. The mayor, no doubt egged-on by that snivelling weasel Krause — particularly and peculiarly hates the Park East Freeway.
If they tear down the Park East Freeway, nevermind tacking on the additional burden of even a small Water Street stadium, downtown will become so congested tuberculosis will seem benign by comparison. (TotW's office used to be downtown, so we know this for a fact.) Besides, how does Hizzoner propose to build a 60-foot wide, two-mile long stadium?
Nah, if the city wants a stadium, the existing facility that Doucette's Rampage uses can be expanded: Uihlein Soccer Park on the northwest side. There's shitloads of unused space at USP, plus parking already exists and the 'burbanites can get to it easier than traversing the narrow, pot-holed roads of the innercity.
USP, on the corner of Good Hope Rd and 76th St, is directly in-between the Milwaukee's only two north-south freeways: US 41/45 on the west side and I-43 on the east side. 76th St is a six-lane north-south route, while Good Hope Rd is a six lane east-west route. US 41/45 is six lanes at the point it crosses Good Hope Rd, while in another bit of brilliant urban planning, I-43 is only four lanes. Each is about four miles away. Milwaukee's only east-west freeway, I-94, eight miles south of Good Hope Rd, feeds directly into the tangled downtown monstrosity known as the Marquette Interchange. (The Interchange is so bad, that semis regularly fall off of it.) If Norquist tears down the Park East Freeway — downtown is about 9 miles from USP, so USP would not be affected — the only access to a downtown stadium at Water St would be by two lane roads. Narrow, pot-holed two-lane roads. In generally bad neighborhoods.
Given the current state of the road system, it is easier for someone from the North Shore or Ozaukee, equally easy for someone from Waukesha, and harder for someone from the far-south side to get to USP, than to downtown. Blow up the Park East Freeway, and it will definitely be easier for North Shore, Ozaukee and Waukesha residents to get to USP, while unfortunate far-south siders would still have to brave the Marquette Interchange. Even hizzoner, John "Casey Jones" Norquist doesn't want to build enough choo-choos to bring all those people in.
The Wave, which play downtown at the Bradley Center, outdraw the Rampage by 3:1, or more. In addition, the Bradley Center hosts the IHL Admirals, NBA Bucks, AFL Mustangs, and Marquette basketball. Four other arenas — right next door! — host other events, such as the Gencon gaming convention, WWF wrestling, etc. Yes, Milwaukee has five arenas (in chronological order): the Auditorium, the Arena, Mecca, the Bradley Center, and the Convention Center. And no one shops downtown! So, the logic of Krause and his butt-buddies that yet another downtown sports facility would draw hordes of suburban shoppers, waddling under the burden of pockets full of dead presidents, holds less water than a camel's crank. (The Grande Avenue Mall is dying on the vine because suburbanites from the North Shore and Waukesha and Ozaukee counties — the same people who support the Wave — don't stick around to shop.) Adding an outdoor team down there would thus be highly unlikely to keep rich, white folk downtown long enough impact anything economically, other than a few bums with their hands out.
Nope, downtown is just plain a bad idea. USP is almost ideal.
John Norquist & Tim Krause
Co-Turds of the Week