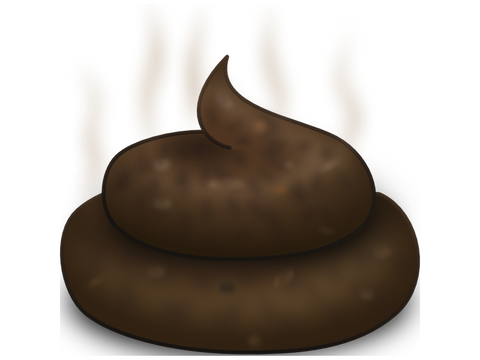 Famous Headlines
33: Caesar confident Jewish sect is wiped out
950: Bishop confident Vikings are peaceful traders
1366: Learned physicians confident plague not deadly
1494: Sea captains confident world is flat
1666: London marshall confident city is fireproof
1929: Business and industry confident bubble won't burst
2000: MLS officials confident Matthäus will report to action*
* True headline!
Oldfart Matthãus Arrival Barometer

Date
Headline
1/15
"Matthäus to wait 8 days for call from MetroStars"
⇆
1/16
"German star set to sign with MetroStars"
⇆
1/19
"Matthäus will move to MetroStars as planned"
↑
1/23
"Matthäus farewell match set for Munich in May"
⇆
1/25
"Matthäus sucht Spieler für MetroStars"
("Matthãus recruiting players for MetroStars")
↑
↑ (coming), ⇆ (undecided), ↓ (staying).
You can't pin this one on Sunil: Tab Ramos, the only player to turn out for the MetroStars less often than Oldfart Matthäus, signed a one-year deal, plus option year, with MLS. Ramos has scored a whopping seven goals, while playing in only 65 of the Metros 128 scheduled games due to various nagging injuries, such as splitends, dishpan hands and the heartbreak of psoriasis. The signing must have underwhelmed the league, as the two-week old news that Nick Sakiewicz had been hired as GM is the latest posted by MLS on its Metros page. Maybe they were simply embarassed that Ramos pulled a muscle on the first day of winter training. What about the Metros themselves? They rank the historic Ramos deal below both Oldfart's forever impending arrival and the signing of backup keeper Tim Howard. And for this Sunil was fired?
Another ex-Metro finds success elsewhere: New national team coach Bora Milutinovic began his campaign to become the first person to coach five different teams to the World Cup finals by leading China to an 8-0 pasting of the Philippines in Asia Cup qualifying. Though no one else can, the Chinese obviously understand Bora. Fitting really.
This is rich: Gordon Strachan, Coventry coach and a man to make your average redhead seem like Mahatma Gandhi, asked his players to keep their cool against Chelsea prior to their match earlier this month. The last time the two sides met at Coventry's Highfield Road grounds, Chelsea edged Coventry 2-1, with both goals coming in the stoppage time of both halves. A subsequent bench-clearing brawl resulted in charges against several Coventry personnel, including the aforementioned Saint Gordon. Though the charge was eventually dropped, Strachan was fined £1,000 for another incident later in the season. Strachan is said to particularly admire Chelsea skipper Dennis Wise … probably because Wise has a better left hook.
USSF avoids shooting self in foot: The new US Women's National Team coach is April Heinrichs, who won the Women's World Cup '91 as a player, and has since moved on to a career in college coaching. (Heinrichs was TotW's second choice.) USSF didn't hire the most qualified candidate, Lauren Gregg, but at least they didn't hire one of Dr. Bob's golfing buddies either.
First you screw her, then she screws you: Most British tarts have the common decency to wait for some healthy poundage to make its way from the tabs into their bank account before telling all, but Melanie Sykes is a tad less refined. After spending the wee hours with a few of Sunderland's footballers — Chris Makin, Nick Summerbee and Michael Gray — Ms. Sykes opened her yap that very morning on national radio: "I was very naughty last night," she said. "I snogged two Sunderland footballers and my mate Claire got off with another one. We didn't go the whole nine yards but we had a naughty time with them." Thus proving Ms. Syke's lips are as loose as her legs.
'Blow job' redefined: An Israeli Cup match was terminated by the referee because severe winds made it impossible to keep the ball on the penalty spot. The matter was of some concern because regulation time had ended with the score level at 1-1, and the match had proceeded to spot kicks. It was a wonder Hapoel Haifa and Ironi Rishon Lezion got as far as they did because the wind had sent benches rolling across the pitch. But look at the bright side: For once there is an Israeli story involving blow jobs that doesn't also involved pre-match call girl hijinx.
Whip us, beat us, make us feel cheap: FIFA warned the Azerbaijan Soccer Federation (ASF) to end its bickering with top clubs or face severe consequences. "We received a tough letter signed by FIFA secretary-general Michel Zen-Ruffinen, which said we must end the internal disputes in our game or we might face severe punishment and even lose our FIFA membership," an ASF official said. "They might make us stand in the corner of the room or even write our name on the chalkboard 200 times." FIFA did not specify what corner it was the Azeris would have to stand in, as most local buildings have been razed by Russian artillery.
Christian hits four as PSG win 4-2*
Jews & Muslims excluded from lineup
*True headline!
Stating the obvious:
 In an article titled "Cholera hits Nigerian soccer venue", Reuters revealed that an outbreak of deadly doody had killed nine people, and sickened over a hundred, in Kano. The local public health service said the situation was under control and that footballers due to play African Nations Cup matches in the city's stadium would be unaffected by the outbreak. Apparently, footballers from Egypt, Zambia, Senegal and Burkina Faso are used to making runs, as well as having them.
Anelka appears on Tonight Show: "The Arsenal players drove me crazy. They would never let me play my French rap music, which they ought to have done because it's so good."
The truth hurts: Parma midfielder Dino Baggio was banned for two matches for insulting a referee. His offense? He made a hand gesture suggesting the official had been bribed. Why he later apologized for the incident, TotW has no idea. Maybe all those Rolex watches and exercise machines the Italian federation forced referees to return to clubs really were gifts afterall. (The gift giving has in fact been sanctioned by the Italian federation since 1987!) And not only does the truth hurt, but it also appears to be stranger than fiction: Last week TotW joked that the reason Cagliari was bottom of the table was because their gift had given refs the clap. Turns out that an Italian club did indeed provide prostitutes to referees. One hopes that the girls were cleaner than the refs.
This is no joke: If America's second division clubs think they have a tough time getting sponsors, pity poor Olimpia Satu Mare of Romania. Their sponsor paid them a pound of flesh. Literally: A slaughtered pig and calf. Apparently, this is quite common in Romania's lower divisions, as in 1998 one club sold their best player for two tons of meat, while in 1999 another traded their keeper for a truckload of firewood.
Quote of the Week: "Americans are in no position to tell anybody else (especially the originators of the sport) how to run a football league, unless they like looking like four white guys in tank tops trying to sing R&B." (Slava 'Shurik' Malamud, TotW reserve goalkeeper)
---
The inevitable march of "progress": When Hasbro — a multinational toy conglomerate with a heart smaller than a flea's asshole — bought Subboteo's rights from Waddington's in 1994, it was only a matter of time before they flushed the game down the crapper like the cute dead kitten you bought your 5-year old for Christmas. And at the same time of year too. Scrooges. Supposedly, the 52-year old table top game — which once sold 300,000 copies per year! — had lost market share to computer and TV console games. Funny thing that, as another board game — Monopoly — shows no signs of slowing down. Hasbro committed corporate sabotage, pure and simple.
Hasbro
Turd of the Week