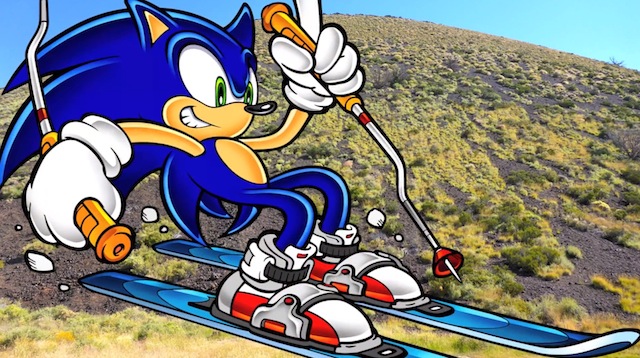 Drove up to Flagstaff today, in preparation for tomorrow's hike to Cedar Mountain. Figured we would get there early, so lined this up as a relatively quick hike to fill late morning, plus train a bit for a similar elevation profile at Cedar Mountain.
The last time we drove up US 89 was September, 2013. While I normally have very good visual memory, I had forgotten how beautiful the plains north of Flagstaff are.

SP Crater Rd. is currently car drivable, but it isn't graded, so you can't go as fast as on, say, Klondyke Rd. Also, watch out for cattle, particularly around the full Eightynine Tank, just west of the highway. The official hike route starts on SP Crater Rd. at Black Tank, but it is no problem driving a half mile down the jeep trail. There is a small clearing in the grass, by a juniper (?) that is a good place to park. Going any further, up the ridge, on the jeep trail, is 4wd, high clearance, and skill. The cinders on the jeep trail are as slippery as those on the hill, with the added difficulty of resting above a hard surface.
The jeep trail is also quite steep. I tried to follow use trails up the side of the crater, but found that the best footing was affording by using the little scrub plants as ladder rungs. Being that the scrub has to live in such desolate ground, they are firmly planted, and thus provide solid footing. Still, it was slow going.
I climbed through a crack to gain the summit, then hiked counter-clockwise around the rim. The inner crater slopes off slightly, for about 100 feet down, then gets very steep, before reaching a vertical cliff, then steep shale to the middle. I had considered the possibility of a downclimb, but on viewing the difficulties, said no frickin' way. It could be done, but I wouldn't do it without ropes and climbing gear. The west, southwest, and south rim is fairly easy travelling, but the remainder of the rim is slow, rocky going. I did find a small area on the south rim that looked like it had been cleared for camping. It would be an awesome spot. Unfortunately, I forgot to mark it.
I had thought to take off with a bottle of water, but was glad I brought my full water load. I didn't use it all, or nearly all, but was glad I had it as there is no shade, other than the few slope bushes I used for ad hoc waypoints.
The wind was very heavy, especially on the northeast rim, above the lava flow. I almost got knocked off my feet — which is not good when the footing has so much ankle break potential. But as heavy as the wind was, it was nothing compared to what I would experience the next day on Cedar Mountain.

I started down the way I had up, using the scrub for sure footing, but soon determined that it was both easier and faster to side-slide, kind of like skiing.
—–
We returned to Flagstaff, checking in at The Inn at 410 (nice B&B), on Leroux, then went for a wander around downtown. I had a few beers at a "Irish" bar, where the wind was so heavy it blew my glasses off the table. We ended up eating at Na-D-Li, an excellent Korean place on San Francisco St. Kimchi Jjigae (spicy pork stew) is not typical hiking fodder, but I love it.

GPS File: SP Crater Drive & Hike
Distance: 2.49 miles
AEG: 929 ft.
Time: 2h 5m
---
Drive Video
Hiking Video