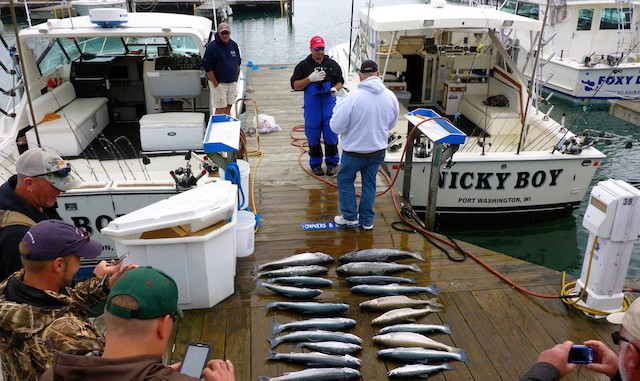 Back in Wisconsin for a pair of ash scatterings — my aunt and cousin — at the family cabin on Cedar Lake, near Kiel, in Manitowoc County. As with our previous trip to eastern Wisconsin, in 2008, to attend the races at Road America, we stayed at the Rochester Inn in Sheboygan Falls. Not needing to be at the track all day, all weekend, I had time to get out for some exploratory walks around town. Sheboygan Falls is divided by the Sheboygan and Onion Rivers into three quadrants (triants?), northeast, southwest and northwest. I started off heading down a path to the Sheboygan River. I did not realize the path was twisting. I thought I was northeast when I really was northwest. (Me: "Why is the morning sun in the west?"

 ) Even small towns in Wisconsin are really nice, well kept, great parks, clean, and Sheboygan Falls was no exception. People drive sane and are friendly. (I actually had a little girl, maybe 10, on a bike, wave and say hello.

 ) After my morning walk, my wife and I took the back roads down to Port Washington, where I used to fish off the breakwater when I was a tadpole. She shopped, then we walked around the harbor.
Distance: 3.18 miles
AEG: 214 ft.
Time: 57m
---
Port Washington Seagulls