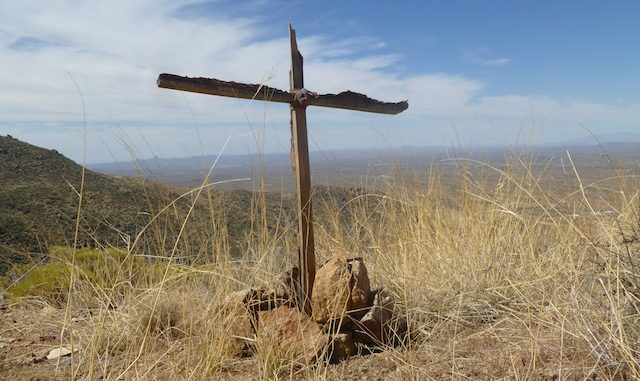 2017-11-14: I was thinking of doing a roadside memorial search next week. While pondering where to do it, I realized there was no blog for my first roadside memorial video, which I created in August, 2014, for memorials I had photographed in 2013. 📷
The video is a bit of a grab bag, not really concentrating on any given highway, except CA-62 between Twentynine Palms & Vidal Junction, and AZ-89 between Wickenburg & Prescott.
Then, I figured as long as I was writing a blog for my first roadside memorial video, I might as well create a common thumbnail for the whole series, so they have a consistent appearance. 💡
Regarding the cross on the thumbnail, every roadside memorial I have seen, but two — one Jewish and one pagan — that includes religious iconography is marked by a cross. I've always wondered why other religions don't create memorials to the same degree Christians do. 🤔
"Enjoy" isn't really an appropriate word, so I hope you find this interesting or touching.
---
Roadside Memorial Video