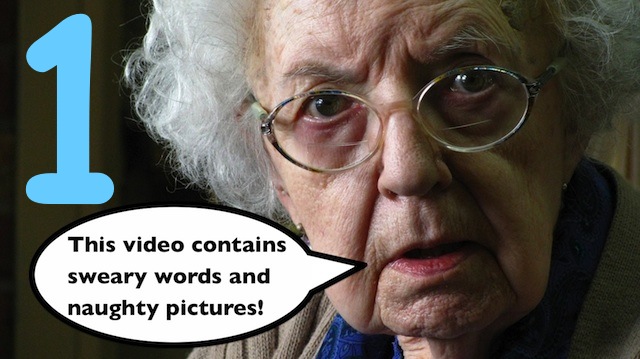 About three months ago I purchased a dashcam. I had been considering it for quite some time, and watched many review & installation videos before I bought mine. (Because I have zero mechanical ability.)
I bought a dashcam for two reasons: Primarily because Phoenix drivers are by far the worst in the country. It seems like a prudent thing to do, considering that when I used to commute, in the space of 12 miles, I would usually need a second hand to count the number of attempted vehicular homicides and suicides I would witness. I actually had a Phoenix PD motorcycle cop claim to me, in all seriousness, that Phoenix drivers were pretty good.
I learned to drive in LA. I have driven all over the United States, including rush hours on the Chicago Tollway, New Jersey Turnpike, Philadelphia, Atlanta and the Capitol Beltway around the District of Columbia. I've driven in, or through, Dallas, Houston, Indianapolis, Pittsburgh, Kansas City, Milwaukee, San Francisco, San Diego, Charlotte, the Las Vegas Strip … you get the idea? Basically, everywhere.
Each place has a different way of driving: For instance, they love tailgating, in high speed, dense NASCAR-like packs, in Atlanta. But no city combines Phoenix's extreme aggression, extreme speed, extreme passivity and complete lack of attention to the road.
You really don't realize how bad it is until you leave Arizona and, for instance, drive across Nebraska, with people staying right unless passing. Like a dog that's been beat too much, it seems as if Hell is normal. Until you leave. Or, worse yet, have to return.
So, yesterday, I was driving east on Cactus Rd. Between Arizona State Route 51 (the Piestewa Freeway) and 64th St. In just five minutes, I encountered three Phoenix Asshole Drivers:
Slow car in left lane cuts across two lanes of 50 mph traffic.
Lady swerving while doing her hair.
Lady attempts to change to an occupied lane.
Even by Phoenix's low standards, that was quite a dense sampling of awful.
That may explain why I have PTSD (Phoenix Traffic Stress Disorder).
Oh, and the other reason I bought a dashcam? To do off roading videos (without having to hold my camera out the window).
---
Phoenix Asshole Drivers