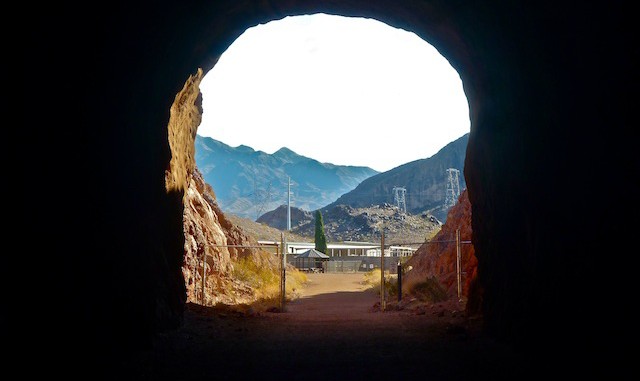 This was hike #96 of the year. Took me awhile to get to the triplog as I was working on several videos.
After seeing Terry Fator — wow, is his assistant/wife beautiful

 — and visiting the Neon Museum and Mob Museum, and I swear not gambling a single penny, I stopped at the Lake Mead trailhead, just before the last casino, on my way out of Vegas. The trail is flat, wide and devoid of obstacles. The tunnels are kind of interesting, and there are dozens of educational signs along the way, but to me the really cool part was Hoover Dam itself. I'm sure I looked like a hobo, wandering around the dam with my pack, week old beard and Hat of Many Blood Stains.

 I walked across to the Arizona side, then back. I did not take the Hoover Dam tour, but I could have still spent a good extra hour looking at stuff, or just enjoying the scenery.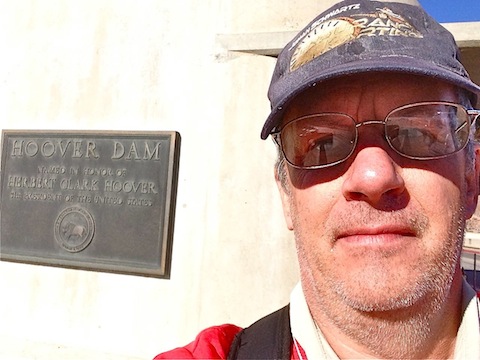 This would be a great hike for people who aren't hikers, like my wife, but otherwise you might be better off doing the out & back non-dam parts on a mountain or Dutch-type bike.
Distance: 8.70 mi.
AEG: 574 ft.
Time: 3h 00m
---
Hike Video
(I combined this and my 2014 trip into one video.)