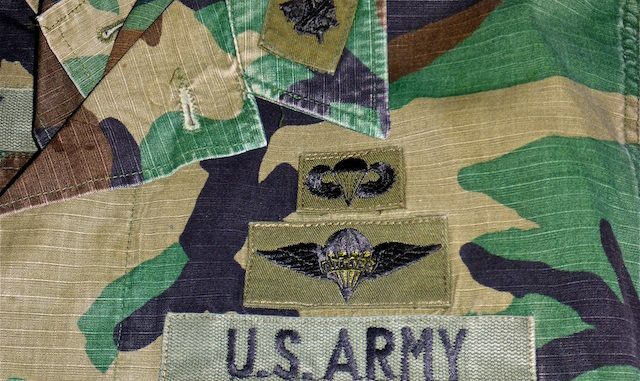 I knew I wouldn't be able to get out today, 8/16, so I made this my Airborne Day hike. (The first U.S. military jump, by the original Test Platoon, was on this day 75 years ago. 30 years ago, I would have run it in boots, and with a heavier pack. Oh, to be young again …

There were tons of blackberries at the Geronimo TH.
The first mile west is shaded, with a few mosquitoes. Being on a south slope, the next 5-6 miles are mostly exposed, but there are plenty of shaded areas to provide relief. The last few miles, descending to Pine TH, are also mostly shaded.
There are lots of cairns on the trail, most of them fairly large.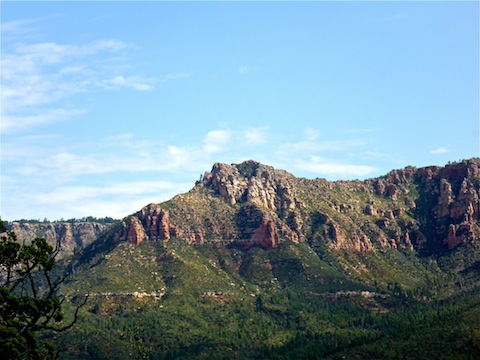 Pine Spring and its box are bone dry, but the ground is so incredibly saturated that I sunk into the ground. There are many reeds in the area.
Red Rock Spring is about 100 yards north of its box, which is adjacent to the trail. It is inside a barbwire fence, beneath a tree in a small clearing with ground which is also so saturated your feet sink into the ground. The box is 99.99% dry, with a 1/2″ of water in one corner, and apparently containing only rain fall.
I passed two hikers going the opposite way: The first, just west of Pine Spring, who I briefed on the water situation there, as he was hoping to filter. The other hiker was just west of Red Rock Spring.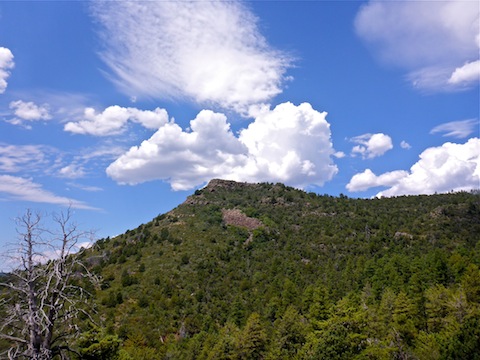 This time when I crossed through the AZT gate, I made sure not to pinch my hand on the bolt. Instead, I got stung.

The Pine TH latrine smells so awful,

 that my wife almost fainted before she even got in the door. She used the woods instead.
It was cloudy on the way up, but sunny the rest of the morning. The sky got very dark on the drive back south, with most of the rain and lightning concentrating between Four Peaks and Roosevelt Lake, with only brief showers along AZ 87.
Heard later it was 117° in Phoenix. Glad we were out of town!
Distance: 8.67 mi.
AEG: 1,457 ft.
Time: 3h 42m
---
Hike Video