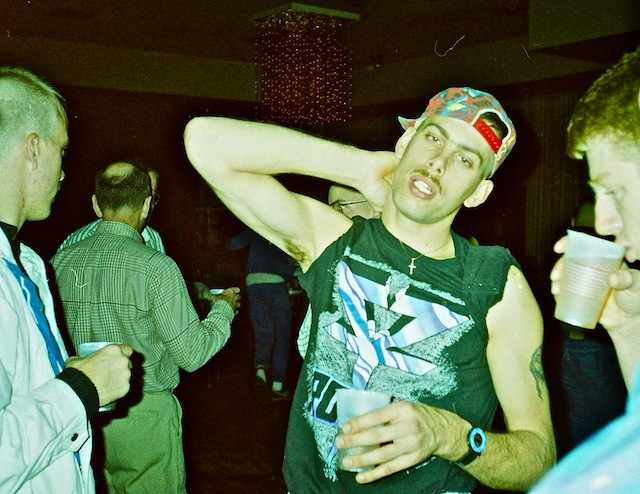 Sgt. Troy Inman was proud to serve alongside his brother and best friend, Todd, during Desert Storm.
But as he prepares for active duty in Bosnia — this time without his brother — the Army reservist tries not to dwell on why.
"Everything happens for a purpose and you go from there," Troy Inman, 27, said. "Going without Todd will be difficult, but no more difficult than everyday life without him."
Sgt. Todd Inman died in a November car accident while training in Germany for possible Bosnia deployment.
"He was looking forward to going to Bosnia," Inman said of his brother. "He was much more military-oriented than I am."
The brothers were close. They played football together at Pulaski High School and went to Packers games.
"We always found tickets for the game one way or another," Troy said.
His mother died when he was 12 and his father, Harvey, died last year.
"Sure, you could sit around and question why, but you'll never find the answer," he said.
Going to Bosnia doesn't scare him personally.
"I'm getting kind of used to it now, it has more of an effect on my family," he said.
His stepmother, Kathie, and his half-brother, C.J., 7, plan on writing to him — a lot.
"C.J.'s scared for Troy," Kathue Inman said. "Troy is like his second father since my husband died, and it will be hard without him."
Kathie Inman said her stepson believe he "signed on the dotted line and will go to Bosnia because it's his duty and that's what Todd would do."
C.J. said he isn't thrilled that his big brother is going to Bosnia, but "if it's OK with him, it's OK with me.
"He told me 'this is something I have to do,'" C.J. said.
C.J.'s second-grade class at Hillcrest Elementary in Pulaski has adopted Inman as their "soldier in Bosnia."
"My class is all excited because we're going to write to him and he's going to write back and tell us what it's like there," C.J. said.
It's the correspondence that will keep Troy Inman upbeat.
"We'll be like pen pals," he said. "I hope I get a lot of mail from all my friends, too."
Troy's twin sister, Tracey, is also in the military. Both joined after graduation from high school in 1986.
"I joined active duty and then reserves. She joined reserves first and then went active duty," he said. "But I seem to be doing more active time than she is."
His sister is in Germany, driving for the Army band.
"She's basically getting a tour of Europe," he said, relieved she wasn't going to Bosnia.
After additional training at Fort Bragg, N.C., Troy Inman will deploy to Hungary before continuing into Tusla.
Instead of staying together as they did during Desert Storm, members of the 432nd unit will split into groups.
"Last I heard I'm on a four-person team for my unit," Troy said. "All four of us will stay in one small tent with one big heater."
The reservists will be together 24 hours a day, for possibly a year.
"By the time this all ends, I will love 'em or hate 'em," he said.
He's moving out of his apartment and temporarily leaving his job at Tosca Limited in Green Bay.
"I'm dropping my stuff off at Todd's wife's home," he said. "She'll watch everything except my fish, because her fish are bigger and would probably eat mine."

By Julie Rossich
Green Bay Press-Gazette
January 4, 1996
---