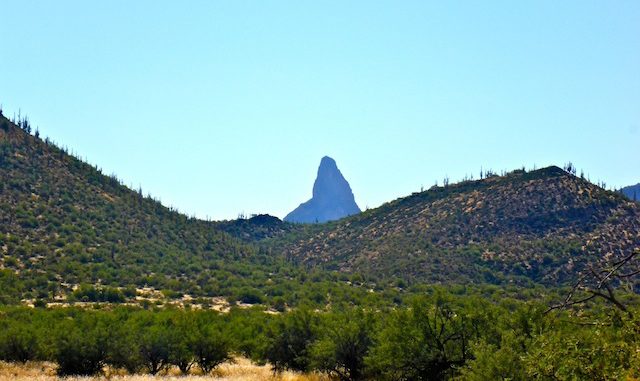 A hiking friend, tibber, had a birthday party scheduled for this weekend at Lost Dutchman State Park. Since things were supposed to kick off Friday afternoon, I figured I would do a shorter hike in the Superstition Mountains.
It's been three years since I last did the Garden Valley-Hackberry Spring Loop, and I hadn't previously done a hike video on it, so it fit the bill. 😁
Another party attendee, Oregon_Hiker — who I'd last hiked Little Four Peaks with two years ago — heard about my plans, so we scheduled to meet up at the First Water Trailhead at 8:00 a.m.
Rather than take the less trafficked Red Mountain Freeway, I took US-60 east because that's where the Waffle House is, at the Idaho Rd. exit in Apache Junction. I love Waffle House, and almost always get biscuits & gravy with a side of hashbrowns. I don't eat there often, but this time I realized they have an evil concoction called the Hash Brown Bowl: Large, scattered, hash browns covered in melted cheese with crumbled sausage and two scrambled eggs. Which I got peppered and country, basically combining my usual into one massive bowl. Try as I might, I couldn't finish it.
When I arrived at the First Water Trailhead, Oregon_Hiker was waiting for me, as was AZLumberjack, who I've hiked with since 2011, on the First Water Upper Creek Loop. Jack gets around pretty good for 77, and knows the First Water area better than anyone, but he couldn't go with us due to a knee flare up.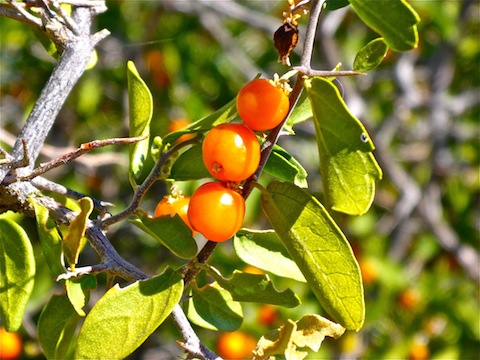 The hike starts by heading down the slick rock of Dutchman Trail #104. At .30 miles, it splits right. Instead, head left on Second Water Trail #236.
The trail crosses rocky First Water Creek, follows the lower north slope of a ridge, then begins ascending a small drainage, towards Garden Valley. Halfway up the drainage, we ran into a hiker from Flagstaff, who we ended up talking to about snakes for 25 minutes. 🙄
1.6 miles into the hike, Second Water Trail #236 emerges onto the flat, grassy, expanse of Garden Valley. In a few hundred feet, Black Mesa Trail #241 splits right; stay left. You can probably already see the next trail sign. That would be for Second Water Trail #236, which continues right; instead, stay left, again. The trail is now unnamed and unnumbered, but still well travelled and obvious. Black Mesa and Hackberry Mesa are to the right, and you can see Weavers Needle between them. (I've seen Weavers Needle from as far as 43 miles away, on a hike from Bronco to Seven Springs!)
About 200 yds. past the second sign, there is an obvious, but narrower, foot trail that heads left towards some small green hills. That trail leads to a panoramic view of First Water Creek and a small natural arch. Checking them out will add a half mile and a paltry 150 AEG to your hike. You get better lighting from the south side of the arch, but you can crawl into it for a photo op from the north side. After checking out the arch, I led Oregon_Hiker a bit astray before we returned to the main unnumbered trail.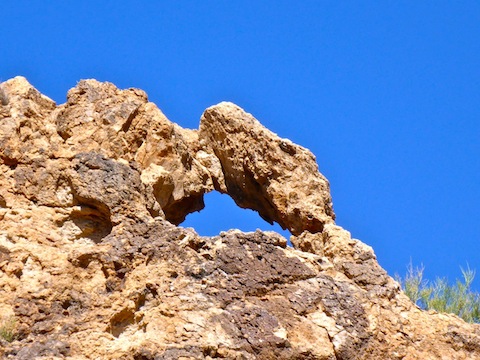 At the north end of Garden Valley, the trail begins descending towards Hackberry Spring. In a half mile, it reaches a saddle. Left / south goes directly towards the old ranch, while right continues towards Hackberry Spring. It was 11:00 a.m. and already getting uncomfortably warm. Oregon_Hiker and I briefly discussed our options: Head directly towards the old ranch; explore a nearby mine, then head to Hackberry Spring; or simply head to the spring. Because of the heat, we skipped the mine, continuing towards Hackberry. (Exploring the mine would have only added .60 miles and 100 AEG to our day, so that gives you an idea of how hot it was getting.)
A half mile past the saddle, the trail reaches the only shade on this loop, for which Oregon_Hiker and I were both very grateful.
In another quarter mile, the trail crosses First Water Creek, then enters a clearing at the base of a water stain-striped cliff. Hackberry Spring is just on the other side of the clearing, at the base of the cliff.
Hackberry Spring has a pool, with a pipe below the pool. The pipe was trickling. The surrounding vegetation was, as usual, stained flourescent purple. What causes that? The water smelled like rotten eggs. What causes that? There were a ton of bees by the pool, but thankfully they stayed on one side, leaving us alone on the other while Oregon_Hiker and I took a short break.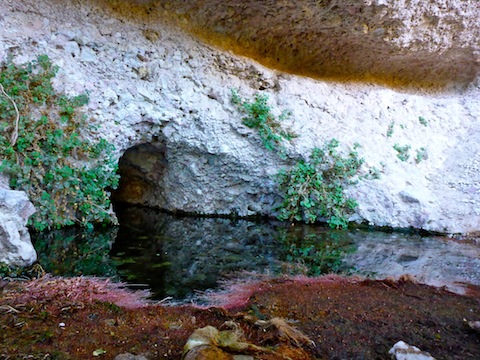 From Hackberry Spring, simply head south up First Water Creek towards Second Water Trail #236. Just past Hackberry, there is some minor scrambling, but after that it is slick rock, with some pools for about .75 miles. When the bluffs end, the old ranch will be to your right / west.
The old ranch has a windmill, covered corral and dry metal tank. After checking out the ranch, you can return to First Water Creek, or continue up the jeep trail to First Water Rd. (This is the best route to return to the horse lot.) Oregon_Hiker and I skipped it, because … heat.
From the old ranch, it is about .75 miles to Second Water Trail #236. You can follow First Water Creek, or one of many game / foot trails. Just before reaching Trail #236, I spotted a dead, dessicated, deer. Check out my hike video, below, to see what I did with Bambi. 😲
The loop complete, we headed back up Second Water Trail #236 to the First Water Trailhead. (I realize, that's a lot of "water" in this blog, so hopefully you didn't get too confused! 😉)
It was 93° when Oregon_Hiker and I got back to the trailhead. Too hot. (Though not as hot as my hike on Walkin' Jim Trail! 😅)
After some quick refreshments, and a change of shoes, we headed off to tibber's birthday party, where a couple dozen Arizona hikers exchanged war stories and drank beer. Thanx for dinner, tibber!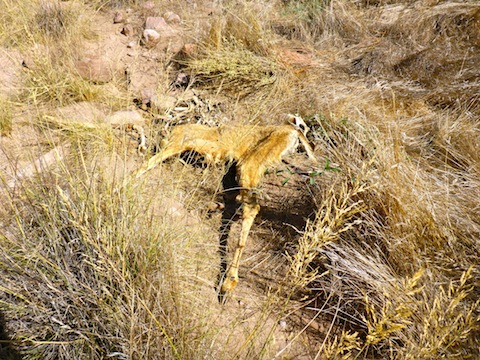 Directions: Depending on which part of the Valley you are travelling from, either take the Red Mountain Freeway / Loop 202 or US-60. If you are driving Loop 202 east, take exit 27. Go east on University Dr. for 5.5 miles, then turn left onto Apache Trail / AZ-88 for 5.0 miles. If you are driving US-60 east, take exit 196. Go north on Idaho Rd. for 2.3 miles, then turn right onto Apache Trail / AZ-88 for 5.2 miles. Regardless of which freeway you take, just past Lost Dutchman State Park, turn right onto First Water Rd. The trailhead is at the end of the road in 2.6 bumpy miles. If the First Water Trailhead is full, park a half mile back in the horse lot. Both have pit toilets.
GPS File: Garden_Valley_Hackberry_Springs_Loop
Distance: 7.46 mi.
AEG: 733 ft.
Time: 3h 30m
---
Hiking Video