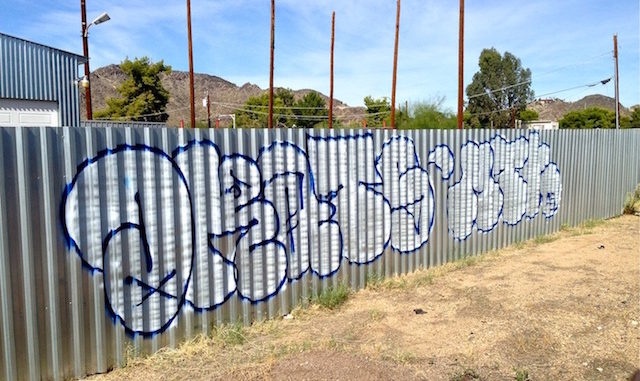 I'm not a "writer".
I can't even decipher most graffiti.
I figured graffiti was just an urban phenomenon.
But a few years ago, I was exploring Climax Mine, near Copper Creek, in the boonies south of Prescott. At the end of my hike, after dodging a skunk, I walked through a tunnel under the highway. It was covered from end-to-end with graffiti. It was a harmless location, and I actually liked some of the throwups & pieces.
After that, I added graffiti to the list of things I look for when I am travelling or hiking, so I have more material for my non-hiking videos. (A list which includes beer, Phoenix asshole drivers, roadside memorials and a bunch others.)
Sunnyslope — the neighborhood of Phoenix where I live — is not exactly Hollywood, like Paradise Valley (to say the least). Yet, I rarely see anything here other than tags, occasionally a throwup. Never any pieces.
Anyway, check it.
---
Graffiti Video