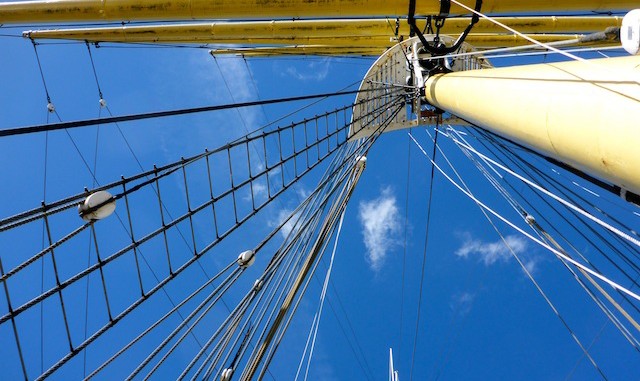 Monday was our last day of our first weekend in Glasgow (and environs), before heading to Edinburgh for a few days. We took a hop on/off tour bus around the city, getting off at the Riverside Museum, aka the Glasgow Museum of Transport, at Pacific Quay (pronounced "key"). I was mostly interested in the docked sailing vessel, the Glenlee, and the old cars, but it also included rail, motorcycle, bicycles, and other forms of transportation.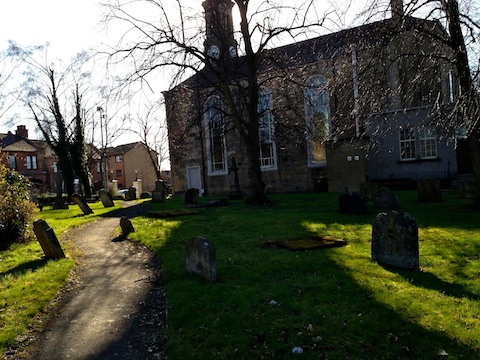 Then, in the afternoon, we took the train down to Bellshill for a drinking & singing session with some other supporters of our football club. (About six of us from the Bobby Murdoch Phoenix CSC at Rosie McCaffrey's Irish Pub went over.) Whie waiting for everyone to show up, we checked out the graveyard across the street, about the time school let out. I'm not sure how they do school in Scotland, but it seemed like every school kid we saw, including earlier at the museum, and later in Edinburgh, wore a uniform, and that each uniform had colors that idenitified the school. (I could tell the colors & symbols were different, but not enough to identify the school.) Is that just "public" — or private as we would call it in the USA — school kids, or all school kids?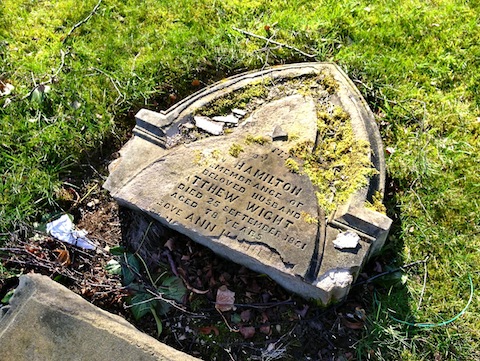 Not as much walking as yesterday in Carluke, but I figured a mile for a round figure. Would have been longer, except we got a ride back Kathleen Murdoch, widow of Celtic great Bobby. (What a nice lady!) Certainly, the walking was not enough to offset my alcohol intake.

Distance: 1.00 mi.
AEG: 0 ft.
Time: 1h 00m
---
Saints & Sinners Sing-Song Video, Pt. 1
Saints & Sinners Sing-Song Video, Pt. 2