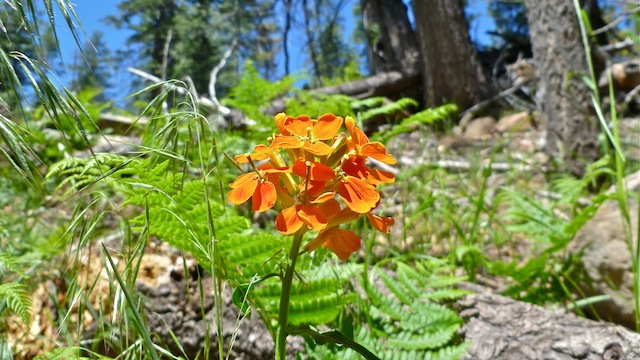 The road in — either Fire Control Rd from 87 near Pine or Houston Mesa Rd from Payson — is in good shape. Smooth, only some washboarding, no deep gravel pits. Easy 2WD. There's no big climbs on this hike, just a nearly endless series of wash crossings which really add up. There's a bunch of scattered small fire spots, an acre here, a few acres there, but really the forest appears in good shape. Lots of trees and vegetation. Great views all around.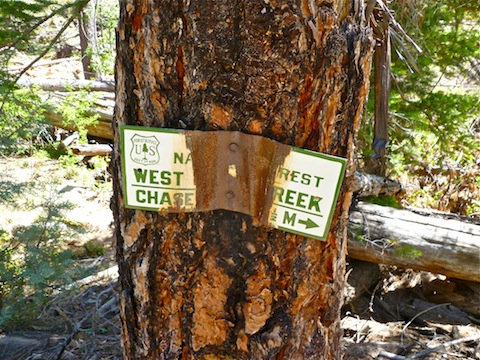 I could feel the elevation difference within the first hundred yards. (Geronimo TH elevation is 5900 feet, max elevation 6450.) Maintained my target pace of ~3mph for the first half of the hike, but began scaling back after that. Was hoping to go to the Railroad Tunnel, but by 7.5 miles in, I was done. Passed some other hikers, heading west, about a mile short of the Washington TH; asked them if their Rottweiler could give me a ride.

Tweaked my right, previously sprained, knee putting a foot wrong on all the rocks Stillernator mentioned, but today it is my left knee that is stiff. Go figure.

Distance: 9.43 mi.
AEG: 2,217 ft.
Time: 3h 42m