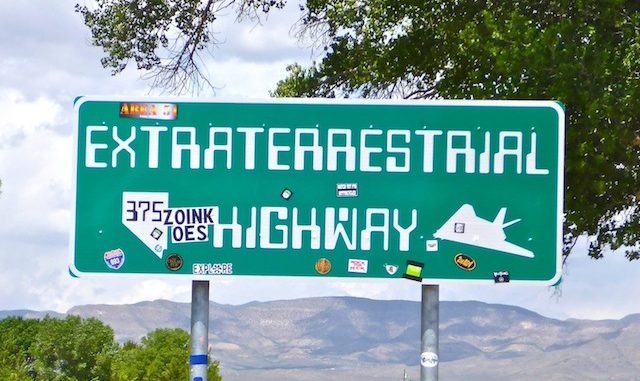 My wife and I normally visit Las Vegas in December. Frankly, it is a lot cooler then. The last time we had been there another time of year was June, 2004, maybe 2005, for an Endurance Karting race. (24 Heures du Le Mans winner and former F1 driver Jan Lammers raced there on a lark!)
Neither my wife nor I are really gamblers. She'll spend maybe $20 on slots, while I stick to horses. (Last time I was there, every horse penny I won I blew on slots; never again.) We'll try a few restaurants, and maybe take in a show, or a fight, but our trips have otherwise been about visiting family.
This trip was to attend a wedding. The wedding party had reserved a block at the J.W. Marriott / Rampart Casino on Rampart Blvd. in Summerlin. We've also stayed at the Golden Nugget, Encore, Wynn, Cosmopolitan, Sun Coast and some place in Jean.
Forgive me for staying in Jean, but other than staying at the Showboat when my family was moving across country in 1976, it was the first time I'd been to Las Vegas. I picked it, because it was the closest place to the kart track on NV-604. A homeless family hung out by the side door, and in the morning a drunk was still passed out at the slots. Lesson learned.

The Nugget, downtown on Fremont Street, was actually pretty nice, and reasonably priced, but when they remodelled, their checkin area got really cramped. Encore was hands down the nicest place we've stayed. Wynn was okay, but compared to its younger brother, not in the same league, especially since at Wynn you have to cross the smokey casino floor to get to the hotel elevator, which you don't have to do at Encore. Great high end shops, too. Major watch porn.

Cosmopolitan had a great view of the Bellagio's fountains, the nicest sports book, and the only casino I've seen that snakes through the floor plan rather than being in one big glob. The room was kind of expensive for the quality. (Though not as expensive, or as poor, as the closet my brother was once assigned at New York, New York.) Sun Coast is a locals casino, right next to the J.W. Marriott. It was by no means fancy, and the restaurant was poor, but our room was absolutely massive, with a full kitchen and even a dining room table. Sun Coast was cheap, and not scuzzy like Red Rocks Casino. I would stay at Sun Coast again.
You can access the J.W. Marriott without passing through the Rampart Casino. It had one of the best hotel beds I've ever experienced.  I actually slept great from the very first night, which is really saying something, as I usually barely sleep at all in hotels. Service was great, including some birthday flowers for my wife delivered to our room while we were out. My wife said the veal marsala at Spiedini Ristorante was the best she'd ever had. Also recommended.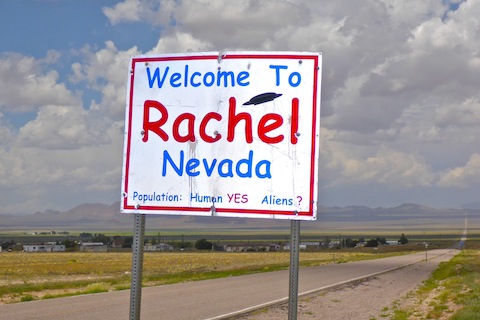 On Friday, we hit the Pinball Museum, on Tropicana, just north of McCarran Airport. I'd heard they had machines you could play, but I was not expecting 90% of the hundreds of games to be playable. I thought it would be more museum like, but essentially it is a giant arcade with games dating back at least to the 1930s. Mechanical & electronic games, and even early console classics like Asteroids and Centipede. All the games play on quarters, most 25¢ per play, some 50¢, and one was $1. Many of the games, particularly the older ones, have a handwritten fact sheet. Ironically, the Pinball Museum is run as a fundraiser by a local Salvation Army chapter. (I say "ironic", as during Prohibition, arcades were considered dens of sin & depravity.)

Saturday was the wedding. I won't bore you with the details, but it was a beautiful church wedding, and not an Elvis quickie at a north Strip chapel.
Sunday, we headed out on a road trip to Area 51. The basic route from Las Vegas is north on I-15 for 21 miles, over the Apex Pass, to U.S. 93. Exit at the Love's Travel Stop (the last fuel until Alamo). Go north on U.S. 93, through Alamo, for 85 miles to Crystal Springs, then turn left on NV-375, the Extraterrestrial Highway for 40 miles, over Hancock Pass and Coyote Pass, to Rachel (pop. 98). Once you get off I-15, it is two lanes all the way.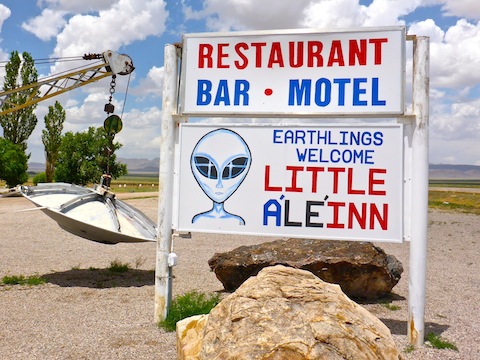 There is a golf course, but no services, or even people, at the ghost development of Coyote Springs.
Other than a few large radius curves, U.S. 93 is straight until you reach the Pahranagat National Wildlife Refuge, where it becomes rather curvey. The mountains are rugged, with what to my non-geologist mind looked like old, deep, sedimentary layers. Many of the other mountains looked like sideways cow pies, with tectonic compressions that are not common in Arizona. The valleys were wide, flat and mostly devoid of washes. I was shocked to encounter the lush greenery and blue lakes of Pahranagat. Alamo is a tiny town, but with some nice houses, rather than the decaying single-wide trailers you expect in a small desert town. The only gas station also does duty as a convenience store, grocery store, department store and Chester's Chicken restaurant. This, and the Shell in nearby Ash Springs, are the last fuel for 160 miles, until you reach Tonopah.

There's a shady oasis at Crystal Springs, where a sign announces the beginning of the Extraterrestrial Highway. From there it's another straight shot for 10 miles until NV-375 begins the twisty ascent to 5,592 ft. Hancock Summit. From there, the Tikaboo Valley opens up before you, with the entire 13.8 mi. length of Groom Lake Rd. easily visible.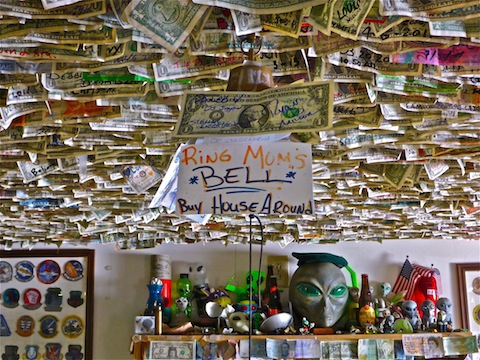 Groom Lake Rd. intersects the Extraterrestrial Highway at the bottom of the descent. It is a wide, smooth, dirt road. At the time I had no idea of its significance: We only stopped so I could take a picture of an interesting cowboy-shaped sign. Does anyone know what "For the shadow Americans" means?

Turns out, the gate to Area 51 is at the end of Groom Lake Rd.
Instead of exploring as far as is legally allowed, we turned around and continued north on the Extraterrestrial Highway. At Coyote Summit, just above Rachel, we almost hit a very large bird that was feeding on one of many dead animals, or "squishies", as I took to calling them. (It was positively Southern in the number of dead critters all along today's drive.) Seriously, the bird was big enough I think it would have done more damage to my SUV than I would have done to it.
Despite all the road kill, I only saw three roadside memorials all day.
Rachel was easily visible from the top of the pass, as it as the only collection of buildings (and trailers) in Sand Spring Valley. The only gas station in town was closed years ago. I was tempted to stop to see what the last price was on the old-fashioned pumps, like I did in Desert Center, CA.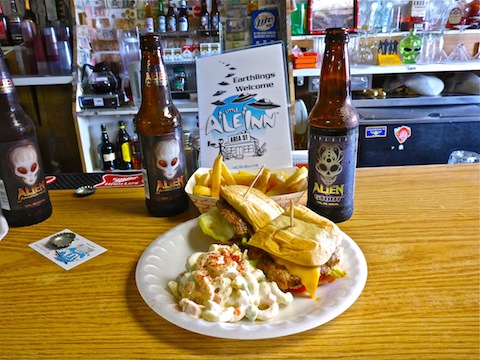 The Little A'Le'Inn restaurant & hotel is the only commercial business open in Rachel. It has been on TV several times, most recently appearing in the 2011 Simon Pegg feature "Paul". There are many UFO photos on the walls, signed photos by various Air Force / Test Range airmen (including Chuck Yeager), lots of alien figures, and tons of souvenirs. I suspect souvenirs makes the Little A'Le'Inn more money than anything else, as 70% of my bill was for an Area 51 guide, fridge magnet, two t-shirts, and an alien plush (for my grandaughter). I have never seen so many dollar bills — and foreign money, including a Mao bill — stapled to a bar's ceiling: Literally thousands of dollars worth! After lunch, and a couple of Alien Beers, we headed back "home" to the Rampart Casino.
Now that I am familiar with the area, we'll be (legally) checking out Area 51 on some future trip. Maybe even do it at night, and catch some mysterious lights!

Distance: 150 mi. (one way)
Time: 3h 00m
---
Drive Video