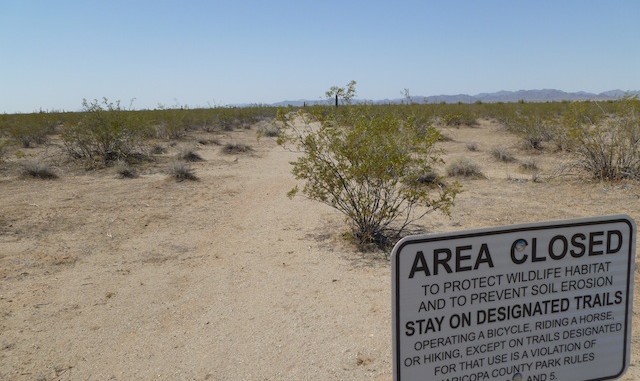 Did this last weekend, as I wanted to test myself at a longer distance. Mostly, it turned out to be a mental test, as Pedersen Trail is seriously boring. Like walking across the Sahara, minus the dunes. (And I've been there.) Saw my first on trail, non-rabbit, non-lizard, wildlife … ever. Never have seen any critters, not even in Aravaipa. I saw a snake in the middle of "W. Queen Creek Rd." (See the trail description I just uploaded.) Was not paying attention as I was just putting one foot in front of the other … whoa! What's that. Check the tail. No rattle. *whew* Some kind of garter snake. Definitely not a kingsnake. I would recognize one of those.

 Found a .22 rimfire casing, a 12 gauge casing, and — most a rare — a 30-30 casing. To keep myself entertained, on this slog, I speculated on what a 30-30 might do to various small critters. I was keeping detail split times on my paper map, but managed to lose that half way up Coldwater, with maybe a mile left in the hike. Back tracked a few hundred yards before coming to my senses, then continuing on.
GPS File: Butterfield_Pedersen_Coldwater_Loop
Distance: 15.05 miles
AEG: 1557 ft.
Time: 4h 57m