Brew City Main | BCFA Teams | FA Cup | League Cup | Miklos Feher Cup | John Thomson Cup | Nationwide Super Cup |  NPL History | Mug'O'Suds | MFLS Fantasy League | MFLS Prediction League | MFLS Champions League | MFLS Cup Winners Cup | Cup #8247 | Paper Cup
---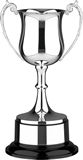 Miklos Feher Cup: In 2009, and beyond, will be awarded to the team which finishes highest in BCFA's MFLS-standard division fantasy table. (Transferring from an existing NPL competition to an existing BCFA competion.) The NPL-style of trophy will continue to be awarded.
The Miklos Feher Cup is awarded to the team at the top of the Brew City FA Fantasy League at the end of the season. It is named in honor of Miklos Feher, who died on the pitch in 2004. From 2004-2008, it was a Nationwide Premier League competition, while from 1999-2008, in Brew City, it was simply known as the Fantasy League.
MFLS Points: Teams score points based on the MFLS fantasy scoring criteria. Points are cumulative over the course of the season. There is no match, head-to-head, group or league play.
Qualifies For: The champion qualifies for next year's Nationwide Super Cup and Mug'O'Suds Invitational. The first place team after a to-be-determined week qualifies for this year's Champions League.
Brew City Champions
Year
Team
Owner
Miklos Feher Cup, 2009-Present
2011
Phoenix TS
Michael Thomas
2010
Dynamo Silver Spring
Mark Lewis
2009
Mohawks
Todd Bevan
Fantasy League, 1999-2008
2008
Top Shelf
David Thomas
2007
Dynamo Silver Spring
Mark Lewis
2006
Aviators
Hal Jones
2005
Aviators
Hal Jones
2004
Top Shelf
David Thomas
2003
Aviators
Hal Jones
2002
Top Shelf
David Thomas
2001
Aviators
Hal Jones
2000
Stonebury United
Ted Stone
1999
Top Shelf
David Thomas
The Miklos Feher Cup changed formats and qualification standards on a regular basis, prior to being incorporated into Brew City in 2009. It is named in honor of Miklos Feher, who died on the pitch in 2004.
NPL Champions
Year
Team
Owner
2008
Hirudinae FC
Derek Arndt
2007
FC Orlando 98
Eddie Arent
2006
FC Stark Industries
C.E. Petit
2005
Badger Up FC
Joseph Sloan
2004
Causmos
Steve Ercolano